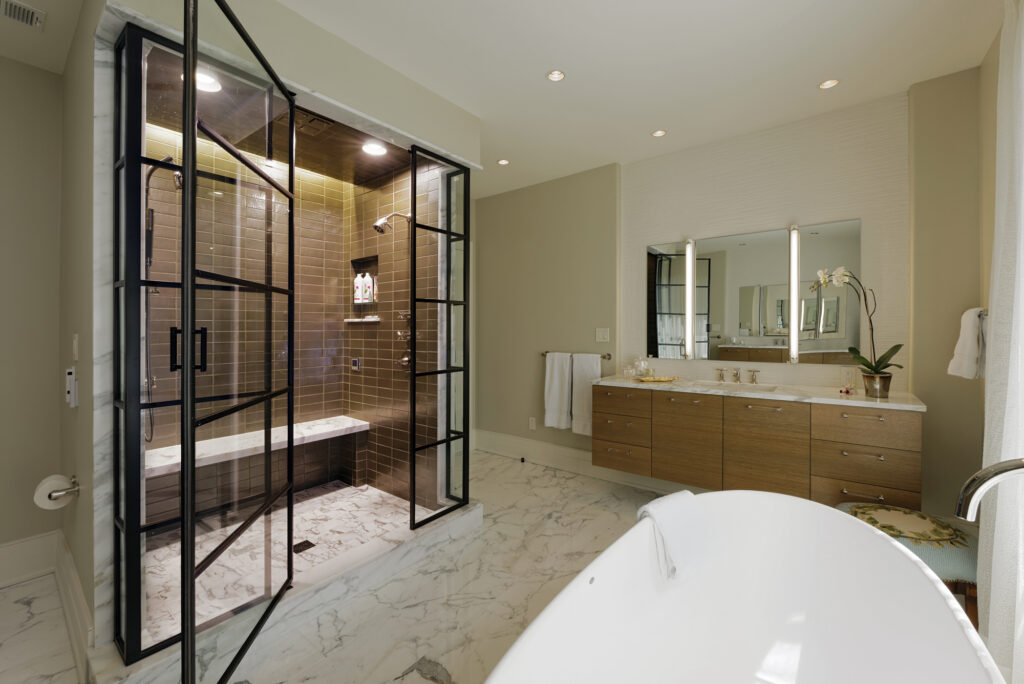 luxury
BATHROOMS
Whether it's time to overhaul your primary suite, update all the baths in your home, or refresh one bathroom as part of a larger renovation, BOWA is your design build remodeling partner.
BOWA's award-winning bathroom renovation experts have the depth of experience necessary to make your project a success. We'll ask the right questions, explore all the options and provide creative solutions to help you achieve your bathroom remodeling goals.
HOW WE CAN HELP
BOWA's team of design build experts guides you through the entire bathroom remodeling process. We'll look after your best interests from your first thoughts of the project, throughout design and construction and continuing through a lifetime of memories.
Bathroom Project Feasibility: Preliminary conversations and site meetings to discuss the challenges or needs you have with your bathrooms, project goals, options, and budgets.
Architectural Design: Our bathroom design experts manage the planning and selections for your bathroom remodeling project through our in-house architectural team or one of our highly regarded design partners. In some situations, we can also work with a bathroom designer you've chosen.
Guaranteed Budget Ranges: For most design build projects with a relatively defined scope of work, we're able to provide a Guaranteed Budget Range even before we begin design.
Fully Supervised Construction: A dedicated on-site supervisor ensures each bathroom renovation project is run efficiently, managing the team to make sure we deliver your project on time, on budget and to BOWA's unmatched standards.
Effective Communications: We maintain our commitment to effective communications with our clients throughout the entire design and construction process, through regular weekly meetings and reports.
Customer Service: Each of our projects is backed by BOWA's industry-leading warranty and dedicated 24/7 Customer Service Team.