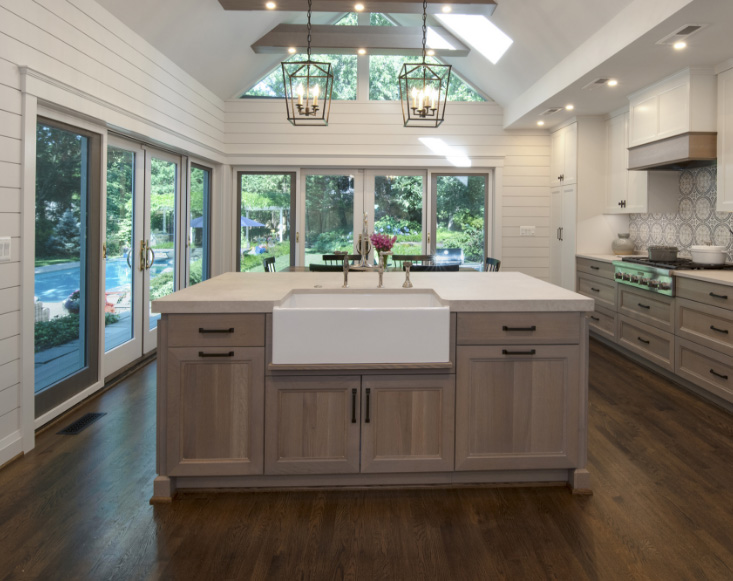 enlightening
PURCHASE CONSULTATIONS
Whether looking to move across the country or down the street, many of our clients come to BOWA when they are in the process of purchasing a new home or condo. They have found that during a purchase consultation, our luxury remodeling experts can help to quickly evaluate properties for opportunities and limitations, provide home inspection report analysis, and develop realistic project plans tackling everything at once or addressing top priorities first.
HOW WE CAN HELP
Purchase Evaluations: If you're thinking about making an offer on a house or condo that requires a renovation before it can meet your needs, we can help with the information you require to make an informed decision. Our Project Leaders can meet you at the property to help evaluate the feasibility and costs for a renovation or addition.
Home Inspection Report Analysis: Our experts can review your home inspection report and guide you on the costs and difficulties associated with identified issues. Our experience is that items deemed "red flags" by buyers, are many times easily remedied during an otherwise planned renovation. Our team can help you sort through these decisions.
Realistic Project Planning: If you decide to move forward, we can work with you to identify priorities and develop a master construction plan, which will accomplish your goals with a manageable budget and timeline. Sometimes a phased approach to remodeling is desired. Phased renovations allow clients to focus first on top priorities, and allow them to begin enjoying their new home as secondary priorities are planned for in the future.
Timely Response and Evaluation: We understand that time is of the essence when it comes to home purchases. As such, our design build experts are ready to assist, often on short notice. We can help you to quickly evaluate your options so you can make an educated decision. When we're involved early, our team can often provide cost, timing and level of finish details before you make an offer or even sign a contract with us.
Relocating to the Greater DC Area: If you're moving to this area, you'll appreciate the experience our team has in working with clients who are remote. Perhaps you want to be closer to family here, but need to finish up the school year in California. Or, your overseas assignment is wrapping up and you'll be returning home. Or you're accepting a new position headquartered in DC. Our team can help you to evaluate homes and even plan and execute a remodeling project from your current location using web meetings, shared docs, weekly updates and other tools.