Design Details to Keep Your Home Cozy
With winter upon us, you probably have your thermostats and fireplaces running on all cylinders to keep your home toasty and comfortable. But did you know there are other things you can do to help keep your home warm? Following are a few winter design details to make your home more comfortable and efficient, and create the cozy environment you desire.
Heated Towel Racks
This is the quickest way to add warmth to your winter! It's the time of the year when getting out of the shower means braving the cool air and a cold towel, but not with a heated towel rack. Look forward to ending your hot shower with a warm towel to dry off. While this small detail makes a huge difference in the winter months, it can also create a spa-like feeling all year round.
Heated Flooring
Keep your toes warm this winter season with heated flooring. Cool tile can be refreshing in the warmer months, but in the cold it can be down-right chilly and prevent your home from reaching a comfortable temperature quickly. There are two types of heated flooring, electric and water-based. Electric is run through wires underfoot and water-based runs hot water through pipes to build heat. Both work well with laminate, wood, tile, stone, and more.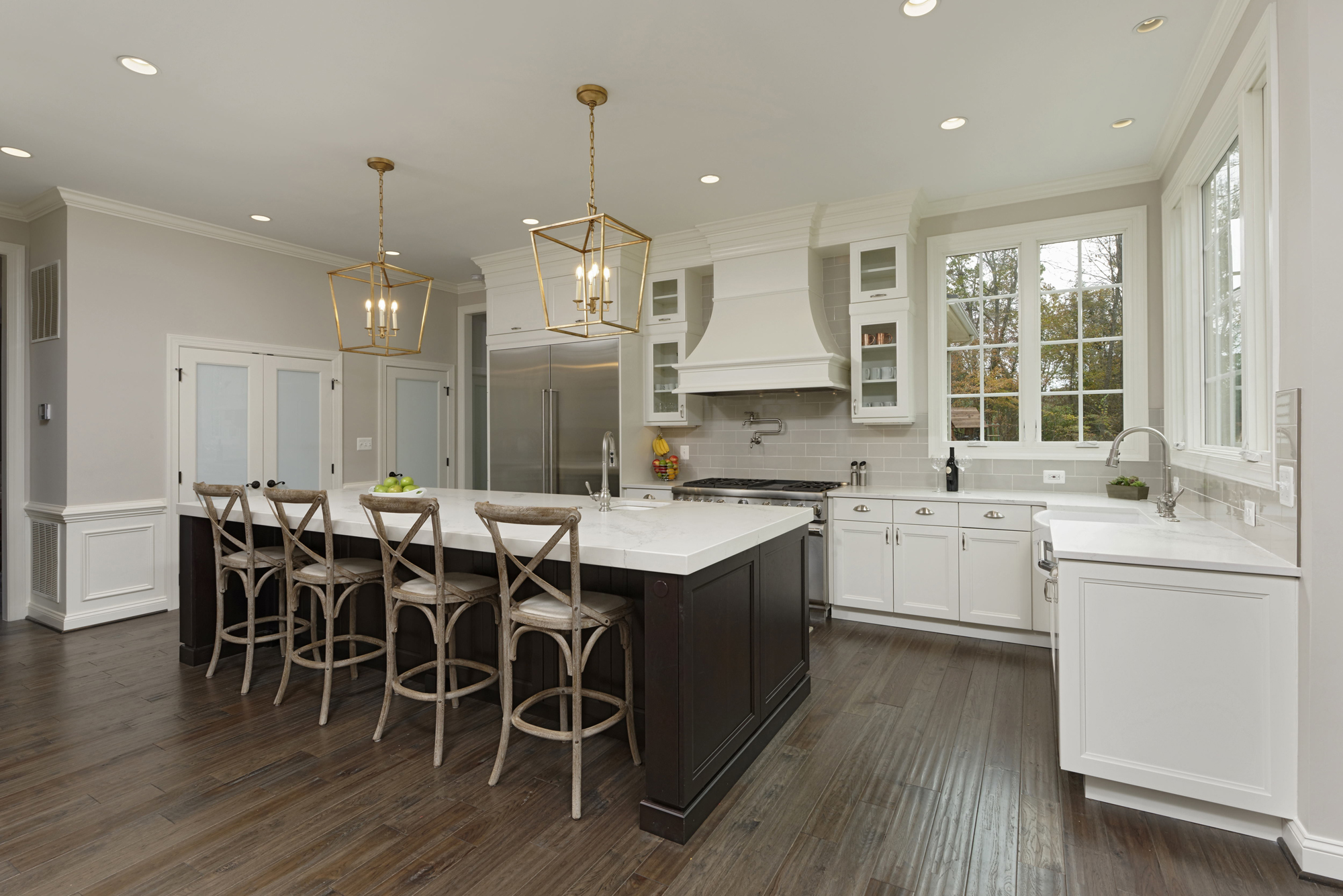 Kickspace or Toe-Kick Heaters
Designed to be inconspicuous, kickspace heaters are frequently installed in the inset cavity along the bottom edge of bathroom vanities and kitchen base cabinets. They are typically set up to be independent of your HVAC system, and are available in both hydronic and electric models. The units draw in cool air from the surrounding area and gradually return it to the room after raising its temperature to a preset level. Both types warm the captured air by exposing it to a set of heated coils, and some models offer multiple fan speeds for added control.

Heated Countertops
This design detail has been a well-kept secret! With kitchen islands being used for so much more than just cooking – homework, arts and crafts, paying bills and entertaining – a chilly stone countertop can be uninviting. The solution is radiant countertop heaters, which adhere to the underside of the countertop and can raise the temperature of the heated area by 20-25 degrees Fahrenheit. This can eliminate the shock of cold when leaning or working on stone surfaces, and may even be beneficial for people with sensitivities to cold. Even if this feature is not used in your kitchen, it can warm up other areas like work spaces, bathroom vanities, or lower-level bars where the temperature tends to stay cooler.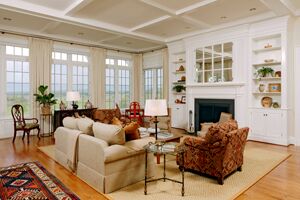 Fireplaces
So, you're ready to snuggle by a crackling fire with a cup of hot chocolate…only problem is your house doesn't have a fireplace? Relax. There are still options for you to enjoy your winter months in front of a cozy fire! If your home does not have a chimney, an electric fireplace may be an answer. Vent-free options require no chimney, produce no smoke, and can be placed anywhere in the home. If your home doesn't have a chimney and electric isn't for you, call a professional to explore other options. There may be opportunities to build a chimney or create an addition dedicated to your cold-weather dreams.
If you find your home on the chilly side this winter, give us a call at 703-734-9050 so we can explore ways to make your home more comfortable and inviting for next year. Until then, stay warm!