Who is Leading your Architectural Design Team?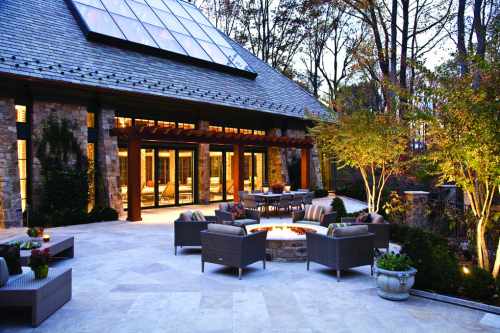 After 25 years in business, BOWA has worked on residential projects of nearly every type, size and approach.  Some were design build, some were post-design bid situations, some were construction rescues and, back in the day, some were even spec homes.  With all of this experience and all the client feedback that comes with it, there is one thing we know for sure:  Projects which begin with BOWA leading the architectural design team deliver the highest-quality results, the best client experience and the greatest value possible.
The team approach is the key to this success.  BOWA's team of trained and registered architects understands that working collaboratively with construction professionals and other experts early on helps to create the optimal design solution.  The layout, material selections, planning and results all benefit from the real-world experience of the folks who are actually responsible for getting the project in the ground. BOWA's construction professionals provide feedback to the design team so they can specify materials that are reliable, make sure drawings are clear and accurate and address challenges up front to lay the groundwork for a smooth production process and the highest-quality result.
Perhaps the greatest benefits of BOWA leading the architectural design process are the improved efficiencies and cost savings achieved by having our construction professionals involved very early.  During the design phase our construction experts are regularly estimating the production costs to guarantee that the architectural plans balance the homeowner's needs and budget. This avoids major reworks, which are costly and time consuming. During their review the production specialists are also keeping a keen eye on opportunities for value engineering, pre-planning for future phases of work and specifying long-lead items all of which are steps to reducing project costs and duration.
We've all seen the benefits of working as a team in our own sporting "careers" or while cheering on our kids or our beloved Nationals.  When all the players come together, focus and work toward a common goal, everybody wins.  On the field of luxury remodeling, the same has never been more true.  Call on BOWA to lead your next architectural design team.