BOWA Wins Two Great American Living Awards in 2018 Competition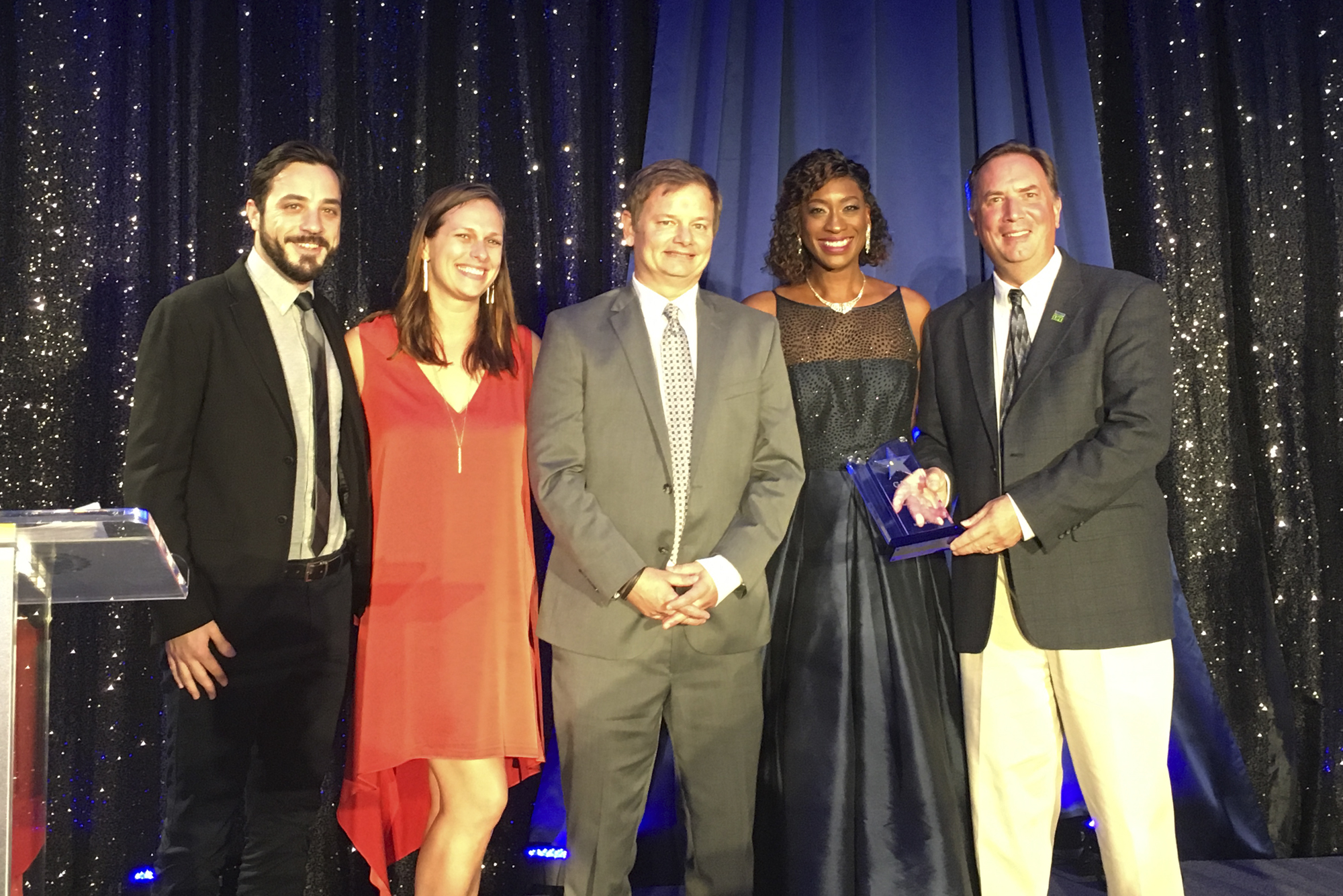 McLean, Va. – BOWA is pleased to announce that it has won two Great American Living Awards for Best Design and Architecture in Renovations or Additions Over $1,000,000 and Best Design and Architecture in Renovations or Additions Under $500,000. BOWA's projects were judged on best combination of design excellence, value and overall quality of living and presented by Presented by the Northern Virginia Building Industry Association, Washington Metropolitan Sales & Marketing Council, and the Maryland Building Industry Association.
The design and renovation for the whole-house remodel in Chevy Chase focused on connecting and opening existing spaces to create cohesion throughout the home. On the lower-level, three separate spaces that originally housed the laundry room, storage and mudroom were combined to create one large laundry room with plenty of storage and counter space. The main level of the home received the largest transformation as the small, square kitchen was relocated to the area of the original family room, and an addition was built to connect the new kitchen to the existing sunroom. This created a large, free-flowing space from the back of the home to the front. The second-floor master suite was reconfigured by converting the original master bathroom into a sitting room that serves as transitional access to the new master bathroom and closet. The homeowner now has an open, light-filled home with smooth transitions and plenty of comfortable space for hosting company and daily functioning.
The second award-winning whole-house renovation project in DC began with the BOWA In-House Design team redesigning the dated stairs that obstructed the flow of natural light from the top-floor skylight. A perforated steel material was custom designed to allow light to pass and give a light and airy feel to all levels. The homeowners' industrial aesthetic was achieved by opening the wall to the kitchen from the living room, pouring concrete flooring on every level and incorporating the homeowners' beloved vintage doors.
These awards are the latest recognition for BOWA, which has received more than 220 local and national awards honoring the company's business excellence and design and construction expertise on projects ranging from master suites and kitchens to whole-house and whole-condo remodels.
For additional information and photos of BOWA's award-winning projects, please visit Our Honors.
About BOWA
With a focus on delivering remarkable client experiences and superior construction quality, BOWA specializes in renovations ranging from master suites and kitchens to whole-house and whole-condo remodels.  For 30 years, BOWA's design build experts have been guiding clients through every step of the remodeling experience from the first thoughts of the project, throughout architecture and construction, and continuing through a lifetime of ownership.  And, consistently, 95% of clients rate BOWA a 9 or a 10 when asked if they would recommend the company.  BOWA's commitment to customer service and industry-leading budget guarantee, schedule guarantee and warranty are among their reasons. With offices in McLean and Middleburg, Virginia, BOWA has won over 210 awards for excellence and serves clients in Suburban Maryland, the District of Columbia, Northern Virginia and Virginia Horse Country. For more information, visit bowa.com or call 703-734-9050.