BOWA Wins Local and Regional CotY Awards in 2019 Competition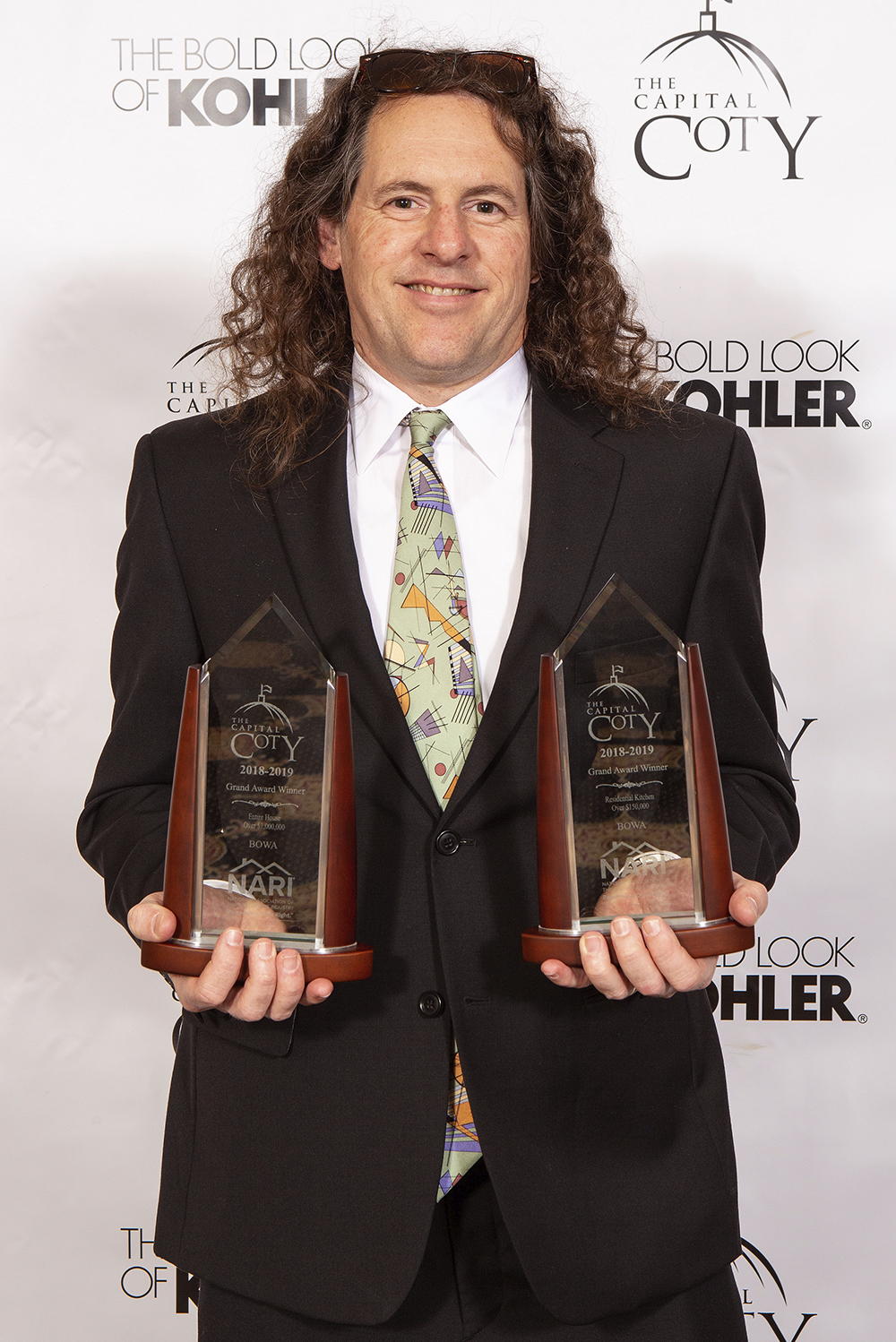 McLean, Va. – BOWA is pleased to announce that it has won three CotY Awards in this year's local and regional competitions. The National Association of the Remodeling Industry (NARI) announced BOWA placed first in two local categories, Residential Kitchen over $150,000 and Entire House over $1,000,000, at their "Evening of Excellence" celebration on February 9th. NARI also announced BOWA's entry for Residential Interior over $150,000 earned top honors at the regional competition and will be entered into the national competition. Judging for this competition is based on problem solving, functionality, aesthetics, craftsmanship, innovation, and degree of difficulty by an impartial panel of industry experts.
"We're honored to be recognized by our peers for the work we did on these projects," said David Flyer, BOWA's President and Chief Operating Officer. "Over the past 30 years, we've been firmly committed to delivering our clients both superior construction quality and exceptional remodeling experiences. While ecstatic clients to want to refer their friends and family are our ultimate measure of our success, this type of recognition from the industry is so rewarding for the entire team."
For the fourth year in a row, BOWA won the category of Entire House over $1,000,000. The winning design focused on connecting and opening existing spaces to create cohesion throughout the home. The main level of the home received the largest transformation as the small, square kitchen was relocated to the area of the original family room, and an addition was built to connect the new kitchen to the existing sunroom. This created a large, free-flowing space from the back of the home to the front. Updates to the bathrooms, master suite, and dining room transformed the home into the open, light-filled house the client desired.
BOWA's award-winning design for Residential Kitchen over $150,000 focused on creating an open flow in a previously sectioned-off townhome in Leesburg, Virginia. The design, by BOWA's In-House Design Team, features an 16-foot island, large reclaimed barn-wood beams, and an aesthetic that balances modern loft and the character of Loudoun County farm country.
BOWA's In-House Design Team also created the condo transformation that won Residential Interior Over $150,000 in this year's regional competition. In this Reston condominium, the original awkward and closed kitchen was redesigned to open to the rest of the common space with contemporary design details. Sight lines and natural light now flow through the living and dining areas highlighting the custom display niches used for the client's china and figurine collection.
These awards are the latest recognition for BOWA, which has received nearly 250 local and national awards honoring the company's business excellence and design and construction expertise on projects ranging from master suites and kitchens to whole-house and whole-condo remodels.
For a list of BOWA's awards, please visit Our Honors.  For photos of our projects, please visit our Gallery.
About BOWA
With a focus on delivering remarkable client experiences and superior construction quality, BOWA specializes in renovations ranging from master suites and kitchens to whole-house and whole-condo remodels.  For 30 years, BOWA's design build experts have been guiding clients through every step of the remodeling experience from the first thoughts of the project, throughout architecture and construction, and continuing through a lifetime of ownership.  And, consistently, 95% of clients rate BOWA a 9 or a 10 when asked if they would recommend the company.  BOWA's commitment to customer service and industry-leading budget guarantee, schedule guarantee and warranty are among their reasons. With offices in McLean and Middleburg, Virginia, BOWA has won nearly 250 awards for excellence and serves clients in Suburban Maryland, the District of Columbia, Northern Virginia and Virginia Horse Country. For more information, visit bowa.com or call 703-734-9050.