Fall-Friendly Considerations For Your Outdoor Renovation
As the leaves begin to fall, it's time to consider those outdoor spaces that aren't as utilized due to the summer heat. The backyard is an often convenient retreat to nature mere steps away from the home, and in this age of telework, is a welcome place to decompress and unwind while enjoying the evening breeze. By renovating the outdoor sections of your home, you can create the perfect setting to entertain, relax with family, or cool off when the sun shines a little too bright. The following are some items to keep in mind whenever you're thinking of an outdoor renovation to get the most of your space.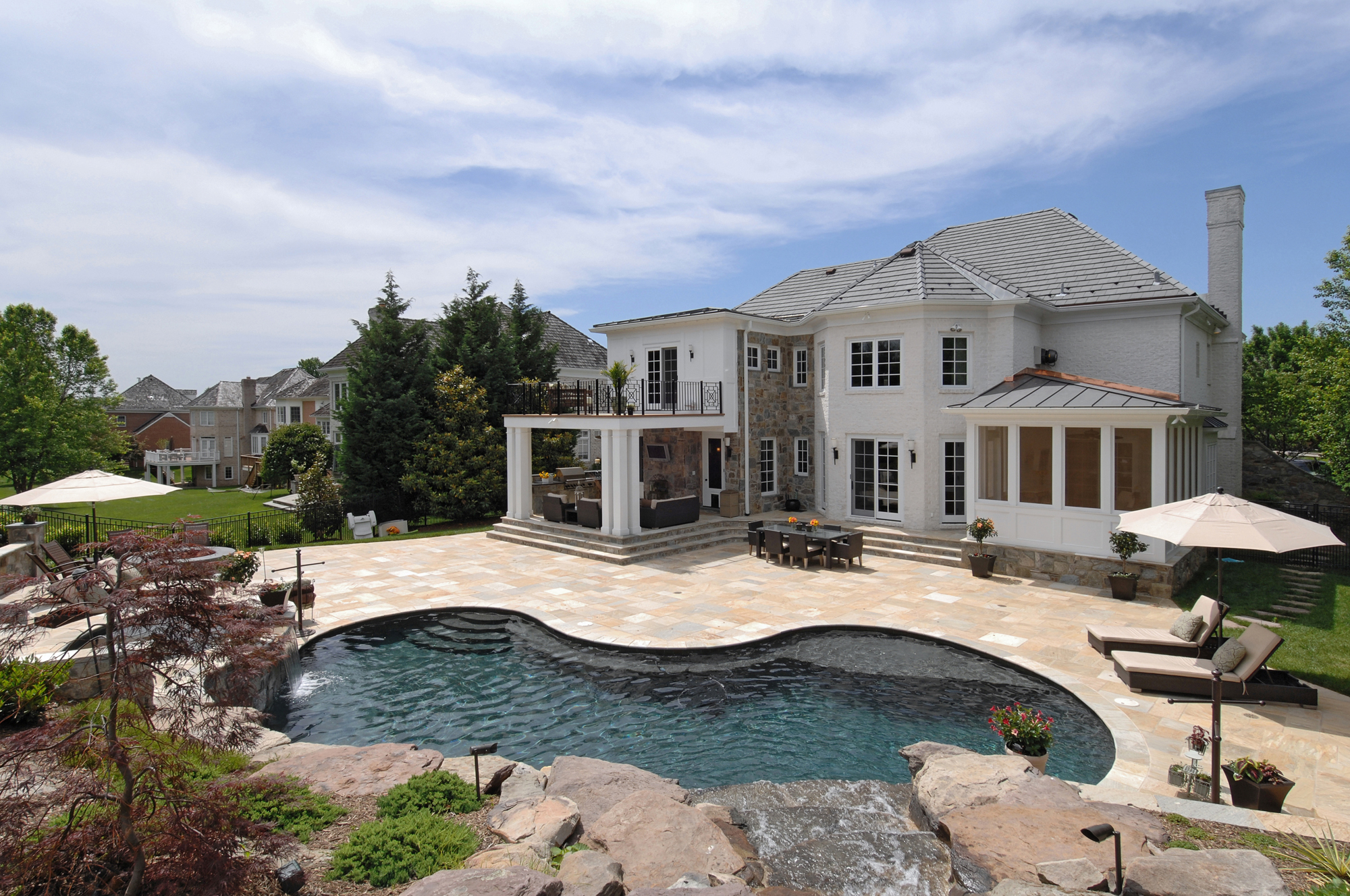 Decks, Porches & Patios
With all the options mentioned below, you'll need to define where you'll build your new addition. If you'd rather keep the conveniences of your home at an arm's reach, consider an outside porch or deck to build a variety of different spaces. Especially for those with rolling hills, or quiet waterways nearby, having that elevation will keep the best aspects of your locale right in sight. Perhaps you have a beautiful back lawn that you'd like to create a space around? A traditional patio perhaps with stone walls and walkways, allow you to define elegant hardscaped areas on the outside of your home that aren't far removed from the lush green turf or colorful flower beds surrounding it.
Outdoor Rooms/Screened-In Rooms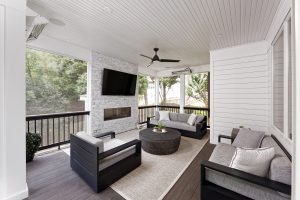 Sometimes we want the best of both worlds, the convenience and comfort of an indoor room but with that little touch of nature to elevate the space. We're here to tell you can have both with your outdoor renovation! You can still enjoy a covered outdoor room furnished with a comfortable seating area with a ceiling fan to supplement the breeze. But let's say you prefer something with a more open feel, you can consider a sprawling pergola to provide that perfect amount of protection from the sun overhead, without hindering those breathtaking outdoor views. If you're looking to be able to enjoy your outdoor spaces year-round, a screened-in porch might be a better fit for you and your family, especially for those homeowners who want to enjoy a bug-free environment. The potential to install a fireplace, or a large-screen television, can also allow you can take in the rich scenery surrounding your home, all while watching the big game, or reconnecting with some old friends.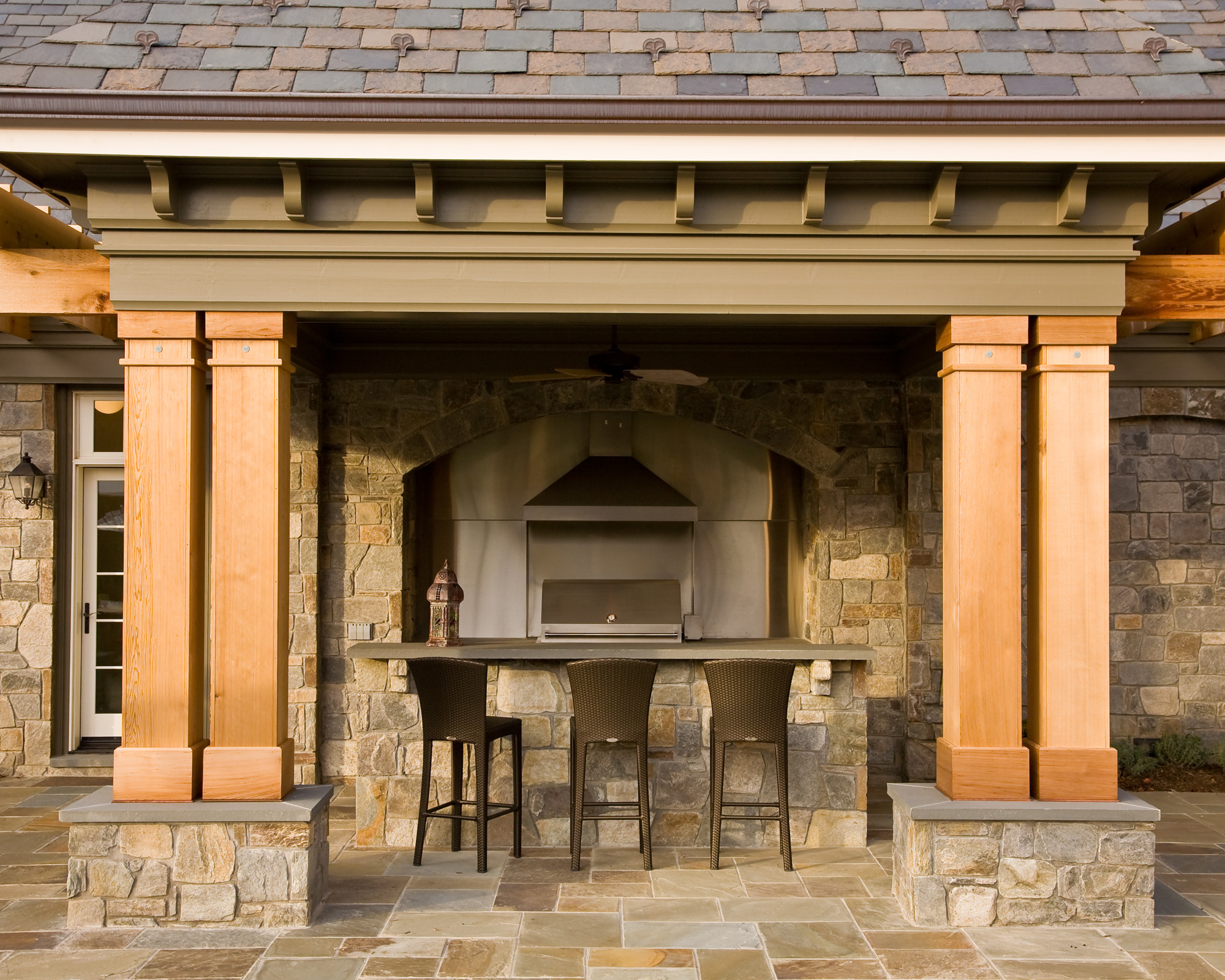 Outdoor Dining
When the sun is shining and the air feels cool, there's no place we'd rather be than outdoors. By creating spaces to cook and dine, you're able to maximize that amazing feeling, and extend it to both family and friends. An outdoor kitchen is the perfect thing to consider when you're thinking of ways to create the ultimate cookout gathering, or if you're just looking to enjoy a subtle weeknight meal with the family. An outdoor bar area is also another great way you can take in the fresh air and enjoy facetime with your loved ones without the distractions from all the screens inside. Especially given the anxieties surrounding the COVID-19 pandemic, having that outdoor space will keep you connected to family and friends safely.
Firepits & Fireplaces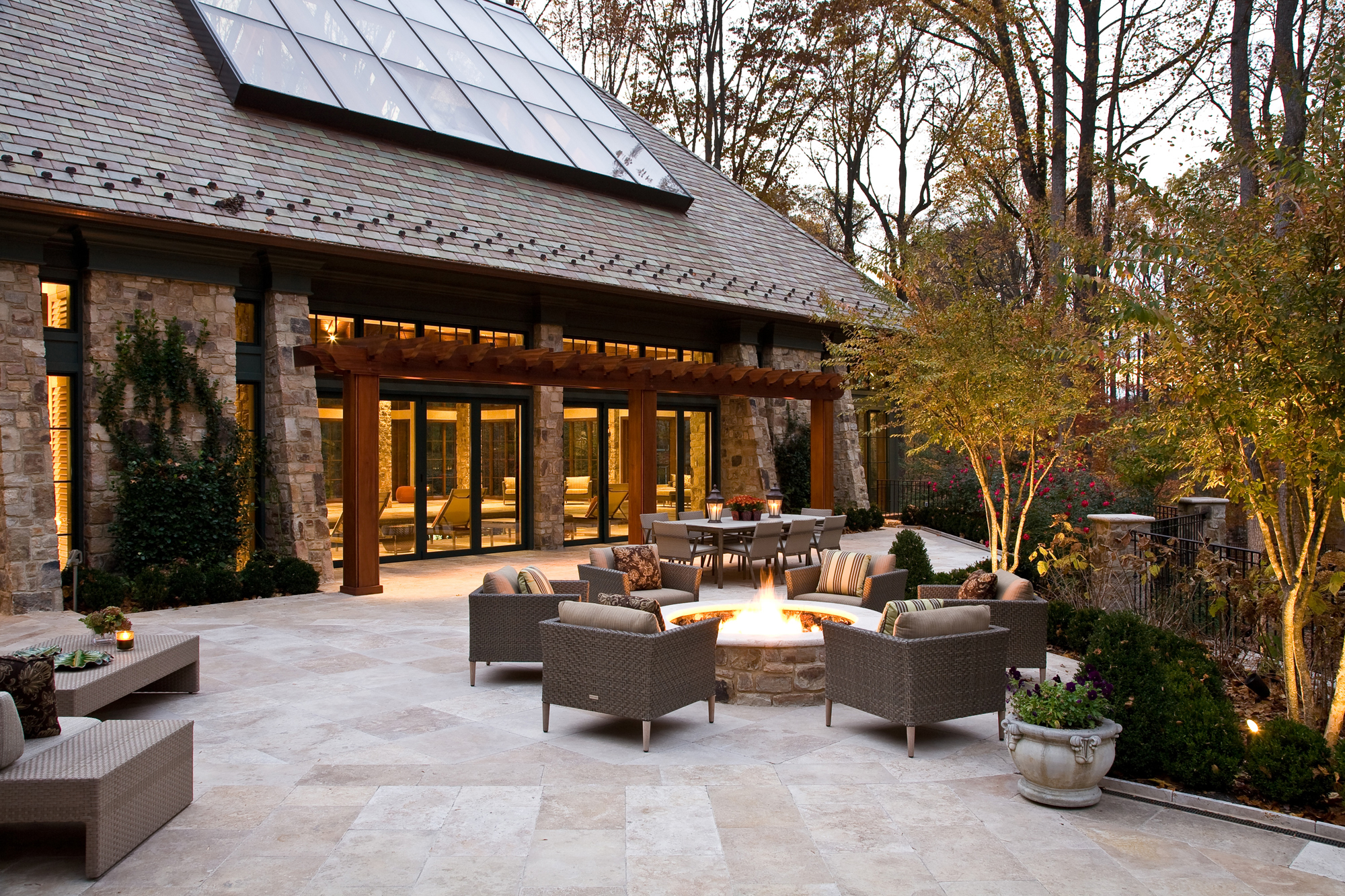 There's nothing quite like warming up by a roaring fire. As the nights get chillier, you'll wish you could be fireside, with the soothing crackles from the wood encouraging fruitful conversations. They can take many forms, including free standing firepits, or enclosed single or double-faced fireplaces. If you're wary of the log work, you can always veer towards gas as your heating source instead, which allows for the same degree of warmth, without the effort required to keep the fire alive. You can also install a firepit in a wide range of places, from right by the pool, to integrated within the hardscaping of your outdoor kitchen.
If you're considering an outdoor renovation at your home, let our design build experts help.