Stay & Remodel or Buy & Remodel – Webinar Recording
Does your home fall short when it comes to meeting your family's evolving needs but you're unsure of your options?
BOWA's Chris Smith and Washington Fine Properties' Alyssa Crilley share helpful tips to consider when evaluating the right path for your home and family. Our team has vast experience helping families decide whether to stay and remodel their current homes or purchase something new, and share insight into the process for each. 
If you're torn between remodeling and moving, this on-demand webinar and a purchase consultation is for you. 
If you have additional questions or need help evaluating your options, please contact us.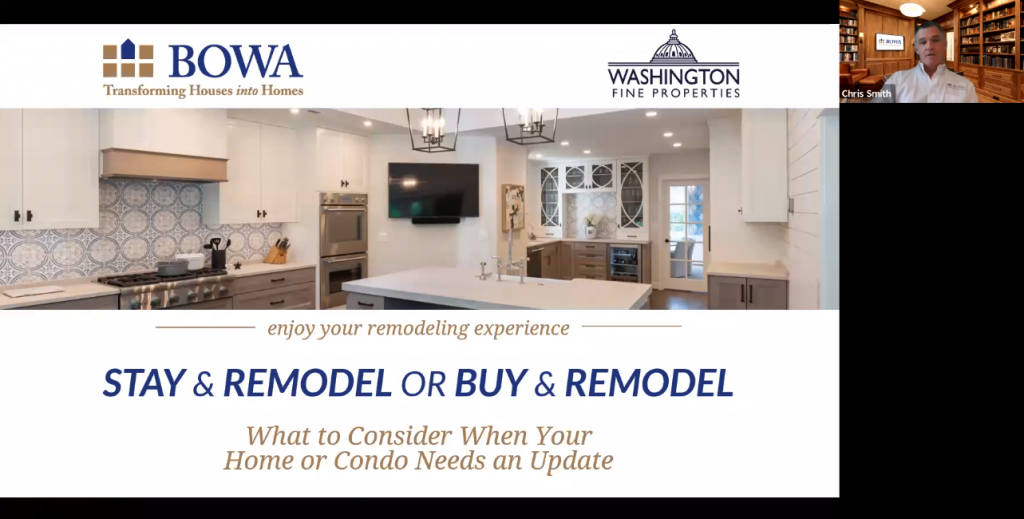 Click to View on Demand