Resident Building Scientist Doug Horgan to Speak at JLC Live Residential Construction Show
McLean, Va. – BOWA is pleased to announce that our Vice President of Best Practices, Doug Horgan, will be speaking at this year's JLC Live Residential Construction Show in Providence, Rhode Island. He will cover various aspects of building science and share the best practices he's learned throughout his career in residential construction.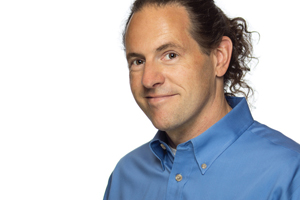 Roofing Master Class: Ways to Build a Roof Wrong – and How to Avoid Them
March 28th, 9:30am-12:30pm
Drawing on BOWA's roofing trade standard and in-company supervisor training classes, this engaging presentation will walk through case studies of real world problems, and the solutions both as retrofits and new construction. Details on how to "build out" problems in new work will be shown. Every issue will be illustrated with photos and drawings from years of roofing experience, manufacturers' literature, and articles the speaker has authored.
For more information: Roofing Master Class
Summer Moisture: Problems and Solutions
March 29th, 7:30am-9:00am
In this presentation, an experienced hand at troubleshooting shares lessons learned over decades of evaluating, repairing, and most importantly preventing summertime moisture issues. Well documented with over 100 photos, and presented in an open discussion style so everyone can contribute. One past attendee called it "Excellent…the best I have attended on the subject."
For more information: Summer Moisture: Problems and Solutions
Protection and Dust Control in Kitchen and Bath Projects
March 29th, 10:30am-12:0pm
Our clients probably don't understand why cabinet-grade screws or shower waterproofing corner patches are important, but if we make a mess in their house or scratch their floor, they definitely "understand" something about our competence, on a deep emotional level! What are the tried-and-true techniques of dust management and surface protection? What are new materials and systems that can help? From BOWA's in-company training system, techniques & materials for protecting kitchens, baths, and the spaces around them while we work.
For more information: Protection and Dust Control in Kitchen and Bath Projects
About Doug Horgan: All our projects in construction and beyond benefit from the expertise of BOWA's Vice President of Best Practices Doug Horgan. With BOWA since 1989, Doug is a nationally recognized remodeling speaker and author and a consummate learner. He views every trouble-shooting instance as an opportunity to improve upon our already high construction standards. Doug is an NAHB Certified Graduate Remodeler and was the first person in the Washington area to achieve the NAHB's Certified Green Professional designation. He is a LEED Accredited Professional with the Homes specialty. He also carries certifications from the Building Performance Institute and is a NARI Green Certified Professional. Doug has been an instructor for the NARI Green Remodeling class and is a frequent speaker on green remodeling topics.
About BOWA: With a focus on delivering remarkable client experiences and superior construction quality, BOWA specializes in renovations ranging from master suites and kitchens to whole-house and whole-condo remodels. For over 30 years, BOWA's design build experts have been guiding clients through every step of the remodeling experience from the first thoughts of the project, throughout architecture and construction, and continuing through a lifetime of ownership. And, consistently, 95% of clients rate BOWA a 9 or a 10 when asked if they would recommend the company. BOWA's profound commitment to customer service and the caliber of its team are often among their reasons. With offices in McLean and Middleburg, Virginia, BOWA has won over 230 awards for excellence and serves clients in Suburban Maryland, the District of Columbia, Northern Virginia and Virginia Horse Country. For more information, visit bowa.com or call 703-734-9050.