BOWA Awarded 2019 Northern Virginia Family Service CARE Award
McLean, VA. – BOWA is pleased to announce that it has been named a winner of Northern Virginia Family Service's 2019 "Companies As Responsive Employer" or CARE Awards. For more than 25 years, the CARE Awards have recognized outstanding companies moving the needle to make Northern Virginia a better place for everyone to work, live and play.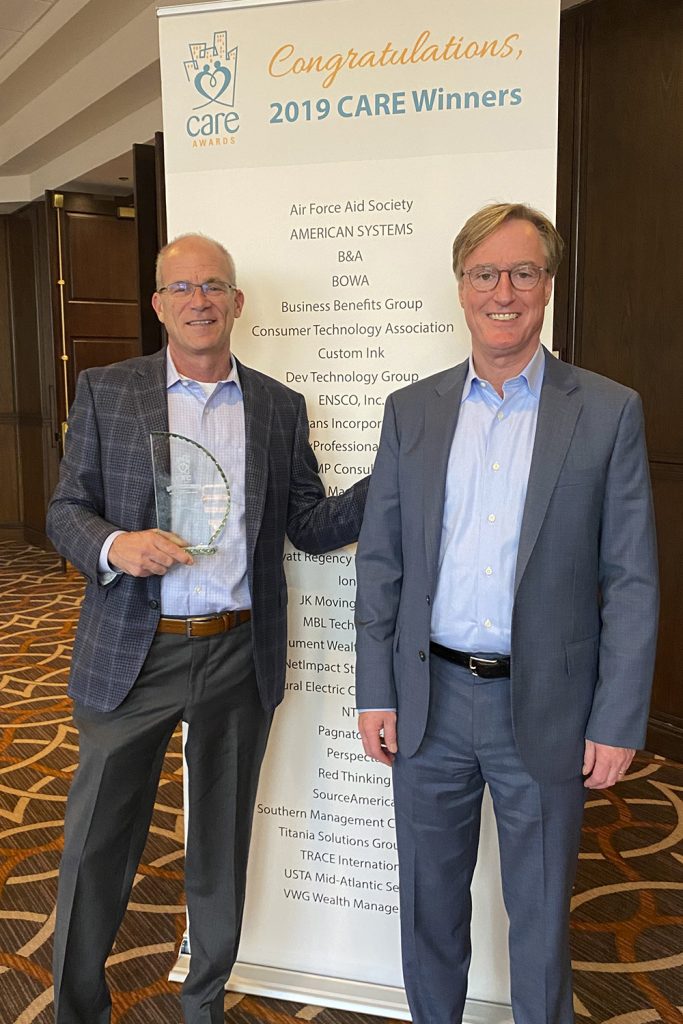 "CARE Award winners are top business leaders who demonstrate unyielding commitment to their employees and our community," shares Stephanie Berkowitz, president and CEO at Northern Virginia Family Service. "CARE shines a light on this exceptional group of businesses and the ways they help to strengthen our economy, bolster their bottom lines, and make our region stronger."
CARE Award winners are selected based on their performance in the categories of community involvement and impact, health and wellness benefits, work-life programs and policies, and development and education programs.
"BOWA's core purpose is 'Helping Families Improve their Lives at Home,' and every day we strive to deliver upon this promise to our clients, employees and fellow community members," says David Brandt, BOWA's Chief Financial Officer. "As an employer, we focus on providing an engaging employee experience and rewarding work environment.  This award affirms that we are continuing to move in the right direction, supporting our employees and providing fulfilling opportunities where they feel valued."
This award is the latest recognition for BOWA, which has received nearly 250 local and national awards honoring the company's business excellence and design and construction expertise on projects ranging from master suites and kitchens to whole-house and whole-condo remodels.
For a list of BOWA's awards, please visit Our Honors.  For photos of our projects, please visit our Gallery.
About BOWA
With a focus on delivering remarkable client experiences and superior construction quality, BOWA specializes in renovations ranging from master suites and kitchens to whole-house and whole-condo remodels.  For over 30 years, BOWA's design build experts have been guiding clients through every step of the remodeling experience from the first thoughts of the project, throughout architecture and construction, and continuing through a lifetime of ownership.  And, consistently, 95% of clients rate BOWA a 9 or a 10 when asked if they would recommend the company.  BOWA's commitment to customer service and industry-leading budget guarantee, schedule guarantee and warranty are among their reasons. With offices in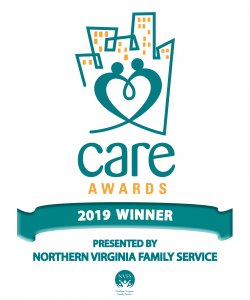 McLean and Middleburg, Virginia, BOWA has won nearly 250 awards for excellence and serves clients in Suburban Maryland, the District of Columbia, Northern Virginia and Virginia Horse Country. For more information, visit bowa.com or call 703-734-9050.
About Northern Virginia Family Service (NVFS)
Northern Virginia Family Service's breadth, depth and scope of services ensures that everyone in need, at every stage of life, maximizes their potential and fully contributes to a thriving community. We provide the essential building blocks for financial, emotional and physical well-being, serving as leaders and innovators for the Northern Virginia community. Every year, we empower 34,000 individuals and families to achieve self-sufficiency.