Meet the Builder at BOWA's latest Renovation Project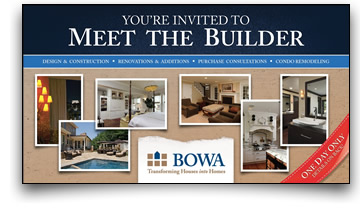 BOWA project leader George Hodges-Fulton invites you to stop by and enjoy a cup of coffee, meet the project team and take a special tour of this renovation project currently under construction.  Remodeling experts will be on hand to answer any questions you may have about the project as well as to discuss your home improvement needs.
Date:  Saturday, November 3, 2012
Time:  11:00 am – 1:00 pm
Where:  12839 Rose Grove Drive, Oak Hill, VA 20171
What:  A wonderful assortment of goodies and coffee and a sneak peak of this beautiful design build renovation
If you're not able to join us, but have questions about our work, please feel free to call us at 703-734-9050.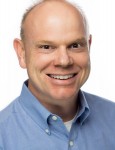 Guest Blog Post by:
George Hodges-Fulton
Principal, BOWA