Is an Older Condo Building Right for You?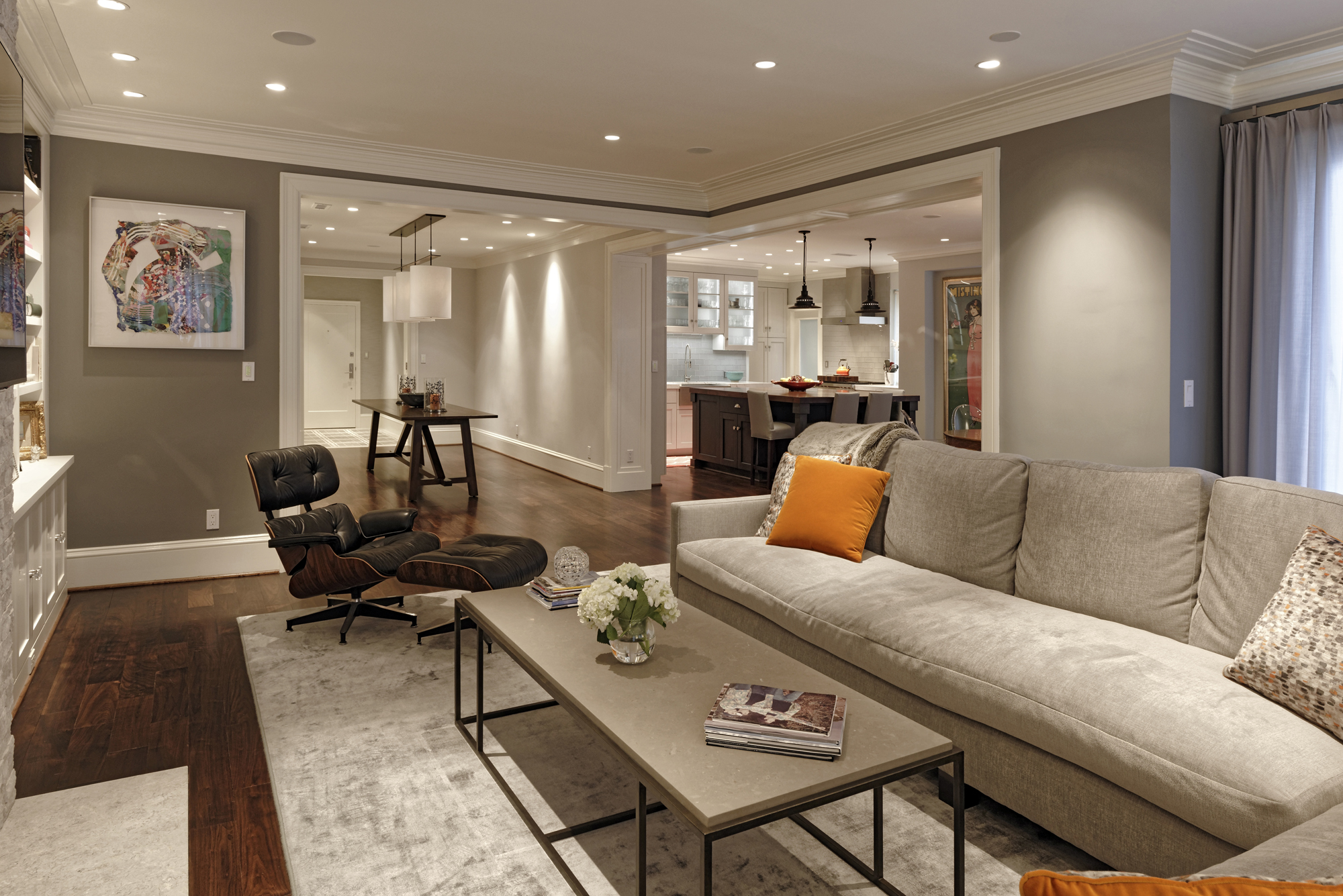 You likely have your "must-have" list if you're on the hunt for the perfect condo. Have you been searching in newer buildings and not finding the feel or features you want? If so, an older condo building should be your next stop. It might come as a surprise, but the opportunities provided by purchasing in one of these established buildings in prime locations are abundant. Our condo remodeling experts share some of our favorite perks:
Older Condo Buildings Have Great Bones
We know what you may be thinking, "Really? An old building? I don't want to open Pandora's box." But older buildings have great bones perfect for remodeling! Most offer tall ceilings, beautiful original moldings and character you would have to pay to add in new construction. The concrete beams and terracotta walls provide a surprising degree of flexibility when reconfiguring the unit's layout. Many times we can recreate the open feel of a single-family home in the condo setting. We have even combined units, yielding such an easy flow you'd never know it was originally two separate spaces.
The great news is we can help you to quickly evaluate your options so you can make an educated decision. When we're involved early, our condo team can provide cost, timing, and level of finish details before you make an offer on the unit or even sign a contract with us.
Established Buildings are a Wise Investment
Purchasing in an older condo building is often seen as a stable investment. These buildings have status and are usually in enviable locations, making them perfect for resale. When purchasing a unit in a new building, you run the risk of depreciation since you're likely the very first owner. In up-and-coming areas like The Wharf, it could be a larger return, but you just never know! Also, in older buildings, you sometimes pay one flat fee for electricity, water, and gas. If so, your utility bill will remain consistent during a remodeling project when usage is heightened.
Established Homeowners' Associations are Helpful
An established homeowners' association is a valuable tool when remodeling. The rules for construction hours are set in place, you have a designated contact for any questions or concerns that may arise, and a committee to help distribute any building-wide communication that needs to be shared. During our condo renovations over the past 20-plus years, we've found that having a great relationship with the homeowners' association goes a long way in creating a pleasant renovation experience for both you and your neighbors.
BOWA has experience in over 35 old and new buildings, but there's something about the perks of established buildings that really excite us! You can create character in a newly built unit or enhance the charm inherent in an older condo building. With our decades of experience, you can count on BOWA's condo remodeling experts to deliver the enjoyable process and beautiful results you desire.