Home Maintenance Tips – Is Your Home Ready for a Snowstorm?
In the mid-Atlantic region, the fall season is upon us which means that winter is just around the corner.  As a design build contractor specializing in remodeling, we often help our clients with advice on protecting their largest investment – their home.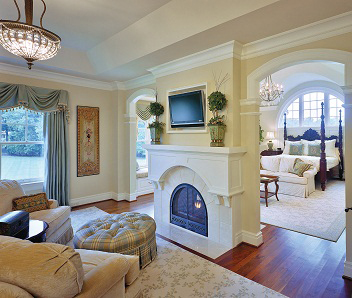 We renovate homes in Virginia, Maryland and Washington, DC and we see first hand the damage these dangerous storms can cause if you are unprepared. With a long, cold winter ahead of us, consider the following home maintenance tips to ensure the safety of your home and family.
Bring any outdoor furniture inside (unless it is extremely durable). You can store it in your garage, basement or storage shed.
Remove any outdoor items that can be blown around by the wind and may possibly damage your house.
Consider whether any dead trees might be a hazard to your house if they were to fall. You may want to have them removed by a professional tree service.
Make sure that you have flashlights, with extra batteries, and candles to provide light during a power failure.
Have a battery-operated radio in the house.
Keep food in the house that you can prepare without electricity. Note that your needs will vary depending on the type of appliances you have (gas or electric).
Keep some extra bottles of drinking water on hand.
If you have a well with an electric pump, prepare some tubs of water for cleaning and toilet flushing.
Stock up on sand for dealing with slippery driveways and sidewalks.
Make sure that you have good snow shovels ready.
Arrange in advance for snow-plowing service – it is very difficult to book a snow-plowing service the day after a big snowstorm.
Keep a space heater and fuel in the garage if you live in a particularly cold area – especially if you have electrical heat in the house.
If you have a tank where you store fuel (i.e. propane or oil) check to make sure you have a sufficient supply before the storm arrives.