Highlights of BOWA's Recent Community Involvement
BOWA, the Greater Washington area's leader in the design and construction of luxury renovations and additions and a fixture in the community for more than 23 years, believes strongly in supporting the organizations that touch our employees, clients and business partners. Following are a few examples of our recent community involvement.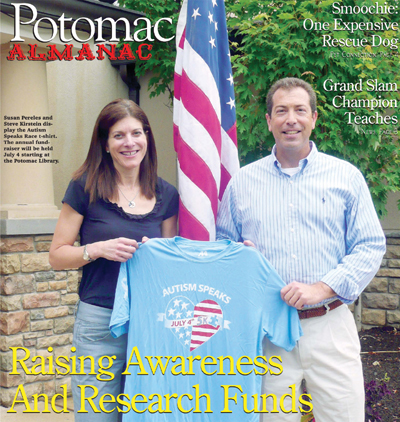 Autism Speaks July 4th 5K: BOWA's Steve Kirstein is pleased to again be Sponsorship Chair for the Autism Speaks 5K race, and BOWA will again be Presenting Sponsor. Autism Speaks is the nation's leading nonprofit organization devoted to the cause.
New Dominion Women's Club Spring Fling: BOWA's Pat Tetro was Chair of NDWC's 2011 Fashion Show and Luncheon, and BOWA was an event Gold Sponsor. NDWC of McLean is dedicated to enhancing the community through volunteer service, financial contributions and fellowship.
Architecture in Schools (AIS) – Alexandria: BOWA's Jimmy Finn, a registered architect, guided third grade students at Fort Hunt Elementary in building a model of China's Forbidden City. The AIS program enriches the learning experience and teaches children to
 exercise their analytical and creative skills through the architectural design process.
Middleburg Boy Scouts Pinewood Derby: BOWA supplied lumber and pre-cut materials for 30 wooden display stands. The stands were packaged and delivered to a local scout troop in preparation for the big race.
Celebrate Great Falls Spring Festival: As part of this annual tradition, BOWA continues to support the Great Falls community by sponsoring this fun family event as a Gold Sponsor.
Numerous School Events: BOWA continues to support local public and private school events, including the Landon Azalea Festival; Holton-Arms, Norwood, Hill and Potomac Schools' Spring Galas; and the Langley and McLean High Schools' after-prom parties.
Network for Teaching Entrepreneurship: BOWA again contributed to the Dare to Dream Gala sponsored by NFTE. The DC chapter has reached over 22,700 students from low-income communities with entrepreneurship education programs since opening in 1994.

HomeAid Northern Virginia: BOWA recently led a team of partners and subcontractors in the complete renovation of a condo in Fairfax for the Northern Virginia Coalition, which serves homeless survivors of domestic abuse. The project was coordinated by HomeAid Northern Virginia.
If you have suggestion on how BOWA can make a difference in your community, please let us know.