Coming in October – BOWA Dumpster Day at Lift Me Up!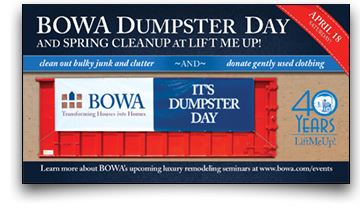 Join BOWA and Lift Me Up! for a  Dumpster Day community cleanup and open barn day on Saturday, October 4th! Now that school has started, it is the perfect time to clean out the garage, basement or your closets.  Let BOWA assist you with the disposal of your unwanted clutter.
Volunteers will also be available to offer tours of the barn and grounds! Cash donations are gladly accepted and all proceeds will benefit the "Good fences make good neighbors campaign" as part of a comprehensive initiative to replace all the fences on the farm. Click here to learn more about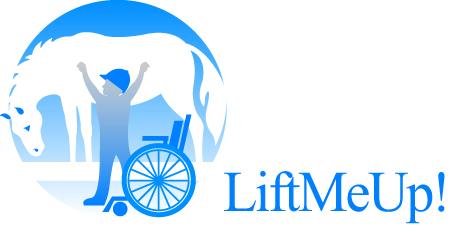 therapeutic riding, volunteer and support the upcoming Derby Party Gala.
MetroAid will be on hand to facilitate donations of gently used clothing.  For more information on how these donations directly benefit Lift Me Up! click here.  Receipts will be provided for all donations.
Date:  Saturday, October 4, 2014
Time:  9:00 am – 12:00 pm
Where:  Lift Me Up! – 9700 Georgetown Pike, Great Falls, VA 22066
What:  Gently  used clothing for donation; broken & oversized items, junk, etc. to discard. Please note:  no electronics, paint or hazardarous materials will be accepted.
For more information call George Hodges-Fulton at 703-873-8002.