Chrysalis Awards Recognize Two BOWA Projects in 2018 Awards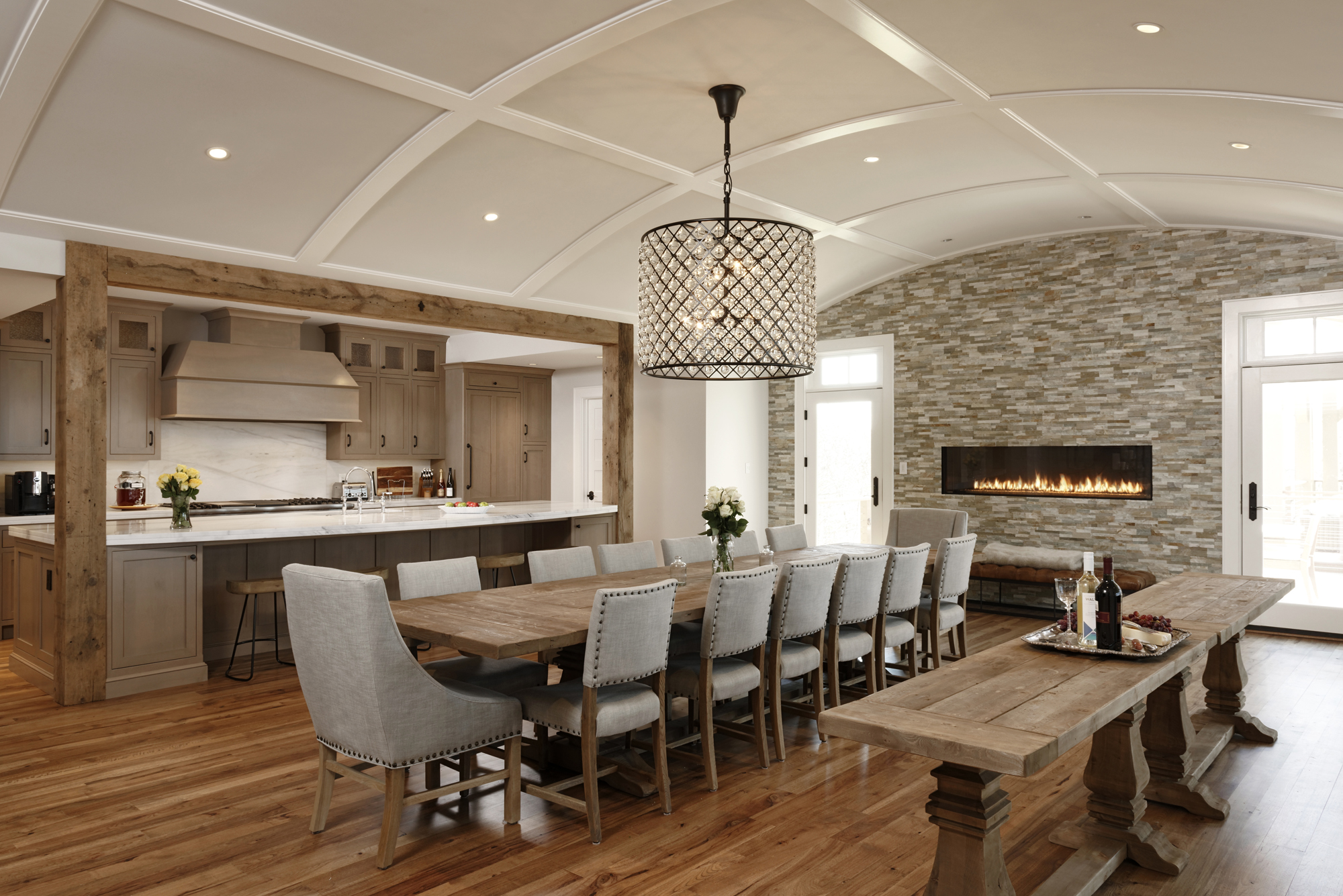 McLean, Va. – BOWA is pleased to announce that it has won a 2018 Chrysalis Award for Remodeling Excellence in the regional category of Whole-House Remodel Over $750,000 and has been recognized as runner up in the Whole-House Remodel $300,000-$700,000. BOWA's projects were judged on overall design, the creative use of space and materials, and the degree to which the project enhanced the original structure. Tim Burch, Vice President of BOWA's Middleburg office and an owner of the company, led the winning project and partnered with John F. Heltzel for architecture.
"It's an honor to be recognized with this regional award, which is actually the fifth industry award for this project" said Burch. "This home was a diamond in the rough, it just needed a knowledgeable, creative team and an insightful homeowner to get it there! I'm thankful to have had the opportunity."
The clients' original house in Waterford, VA was comfortably situated on 175 acres of land, but needed modernizing and expanding. The renovation included creating a three-story addition with beautiful new living, dining and gathering areas, as well as expanding the rear deck, which now features a covered pavilion and outdoor kitchen. The home incorporates a rustic-meets-contemporary design that is both intimate and large enough to serve the family's diverse needs.
These awards are the latest recognition for BOWA, which has received more than 220 local and national awards honoring the company's business excellence and design and construction expertise on projects ranging from master suites and kitchens to whole-house and whole-condo remodels.
For additional information and photos of BOWA's award-winning projects, please visit Our Honors.
About BOWA
With a focus on delivering remarkable client experiences and superior construction quality, BOWA specializes in renovations ranging from master suites and kitchens to whole-house and whole-condo remodels.  For 30 years, BOWA's design build experts have been guiding clients through every step of the remodeling experience from the first thoughts of the project, throughout architecture and construction, and continuing through a lifetime of ownership.  And, consistently, 95% of clients rate BOWA a 9 or a 10 when asked if they would recommend the company.  BOWA's commitment to customer service and industry-leading budget guarantee, schedule guarantee and warranty are among their reasons. With offices in McLean and Middleburg, Virginia, BOWA has won over 210 awards for excellence and serves clients in Suburban Maryland, the District of Columbia, Northern Virginia and Virginia Horse Country. For more information, visit bowa.com or call 703-734-9050.