BOWA's Team Weighs in on Design Trends
Great outdoor spaces and improved functionality top the list of design trends
We asked our project leaders to share with us some of the interesting things they are seeing in their projects. What are the new "must haves", what's new in design and what's different about projects in 2011? Following are their thoughts.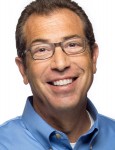 Steven Kirstein: I've noticed two interesting trends in my recent work – people bringing the outdoors in and adding simpler whole-house systems.
More and more clients are looking to integrate their outdoor spaces with their main living areas by having extra-wide openings leading to a permanent screened porch or screenable space with automatic screen systems. These areas are often designed for family dining and increasingly include grilling areas and other features, such as televisions and fireplaces that bring the family together. Also indoor pools that open to the exterior and timber structures used indoors are on the rise.
And, for those who have struggled with their old whole-house audio and control systems, there are finally user-friendly solutions! Today's systems are more intuitive, less expensive and, assuming you have the right installer, can be operated simply from your smartphone or other portable device. The nice thing is these systems retrofit easily to replace the old complicated ones of the past.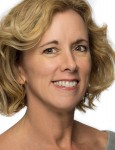 Patricia J. Tetro: I too am seeing a push for a greater connection of indoors and out. Most of the home stock in our area was designed and built two or three decades ago when the areas were very purposely kept separate. Now clients want to integrate them with large openings for doors or windows.
I'm also hearing from clients that they want "better" space not more space. The trend to "bigger is always better" has abated. Through careful design we have been able to make remarkable changes that improve functionality and livability without adding to the home's footprint.
And, lately, my clients have wanted media rooms that are more multi-use than straight theaters. We've been designing spaces suited to many different uses and groupings throughout the day. For example, by simply combining theater seats with lounge seating and counter space you can make the room much more functional.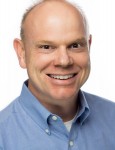 George J. Hodges-Fulton, CR: I agree with Pat, my clients are looking to redesign and reorganize their existing space, instead of doing large additions. And, lately, they are doing smaller projects that are well planned to improve the flow and functionality of select rooms, instead of whole-house renovations.
Often these projects address the kitchen and family room area, which are increasingly being designed as one large, family-centric room. By removing walls, eliminating unused spaces or otherwise connecting the kitchen to surrounding rooms, homeowners are able to achieve spaces that are more consistent with their lifestyle and priorities. In these kitchens I'm doing a lot of double work islands, recycling areas and "command centers" to organize the family and provide plugins for electronics.
Also, in the master bath, clients are now opting for a larger shower with multiple heads and forgoing tubs – as long as there is one available on the floor in another bath. A nice benefit is this can often help to reduce the cost of the project.
If you're interested in learning more about these or other projects at BOWA, please contact us at (703) 734-9050 or visit us online at https://bowa.com.