BOWA's New Office Design Encourages Collaboration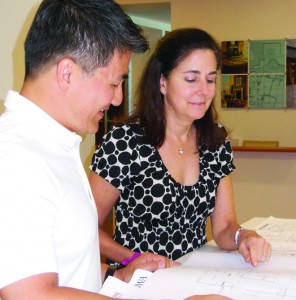 In April, the BOWA team moved into a new office upstairs in our current building – 7900 Westpark Drive, Suite A180, McLean, VA 22102.
The new office design with its open layout and many collaborative work areas encourages productive interaction among the team. In the few short weeks since we've been in the space we've already seen our clients and project benefit from the improved communications and impromptu work sessions.
The office also features the new BOWA Design Center. Under the direction of Architect Bobby Han, BOWA's in-house design team is positioned to further streamline the often arduous design process by facilitating more client selections from the comfort and convenience of our new office.