BOWA Remodeling Expert Doug Horgan to Speak at Three Residential Construction Events this March
McLean, Va. – BOWA is pleased to announce that our Vice President of Best Practices, Doug Horgan, will be speaking at three conferences in March 2018 covering various aspects of building science. He will share the best practices he's learned throughout his career in residential construction.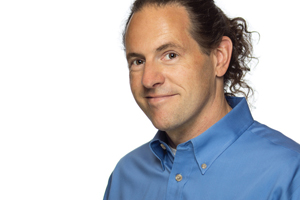 Capital Area Custom Residential Architects Network
March 7, 2018: 6:30 PM – 8:30 PM
Maggiano's Restaurant at Friendship Heights
Summer Moisture: Problems and Solutions – Doug will share lessons learned over decades of evaluating, repairing, and most importantly, preventing summer-time moisture issues. Profusely illustrated with over 100 photos and presented in an open discussion style so everyone can contribute.
For more information: AIA Potomac Valley
TW Perry 2018 Building Science Class
March 14, 2018 and April 20, 2018: 7:30 AM – 4:30 PM
The Universities at Shady Grove: Rockville, MD
On March 14, Doug is joining lead speaker, Peter Yost, to share recent projects that bring building science to the real world. Doug and Peter will also host a bus tour with Steve Baczek on April 20th where riders will examine building design, materials and operation/maintenance of selected buildings.
For more information: TW Perry 2018 Building Science Class
JCL LIVE New England 2018 Conference Program
March 23 – 24, 2018
Rhode Island Convention Center: Providence, RI
Doug will host three lectures during the conference. The topics will include Shower Pan Troubleshooting, Wall Water Management, and Installing Kitchen Cabinets in Out-of-Level Rooms.
For more information: JCL LIVE New England 2018 Conference Program
About Doug Horgan: All our projects in construction and beyond benefit from the expertise of BOWA's Vice President of Best Practices Doug Horgan. With BOWA since 1989, Doug is a nationally recognized remodeling speaker and author and a consummate learner. He views every trouble-shooting instance as an opportunity to improve upon our already high construction standards. Doug is an NAHB Certified Graduate Remodeler and was the first person in the Washington area to achieve the NAHB's Certified Green Professional designation. He is a LEED Accredited Professional with the Homes specialty. He also carries certifications from the Building Performance Institute and is a NARI Green Certified Professional. Doug has been an instructor for the NARI Green Remodeling class and is a frequent speaker on green remodeling topics.
About BOWA: With a focus on delivering a remarkable client experiences and superior construction quality, BOWA specializes in renovations ranging from master suites and kitchens to whole-house and whole-condo remodels.  For over 30 years, BOWA's design build experts have been guiding clients through every step of the remodeling experience from the first thoughts of the project, throughout architecture and construction, and continuing through a lifetime of ownership.  And, consistently throughout the years, 95% of BOWA clients rate BOWA a 9 or a 10 when asked if they would recommend the company, due in part to BOWA's Peace of Mind Promises, which address common renovation fears and create a better client experience. With offices in McLean and Middleburg, Virginia, BOWA has won more than 200 awards for excellence and serves clients in Suburban Maryland, the District of Columbia and Northern Virginia. For more information, visit bowa.com or call 703-734-9050.