Quality Controls Yield Peace of Mind
As a newcomer from a previous career with General Electric, I have been most impressed by BOWA's dedication and commitment to quality. BOWA's focus on refining a building process with quality controls reminds me of GE's injection of Six Sigma processes throughout its organization. Like GE, BOWA is constantly evaluating results and improving processes. Its pursuit of quality never
ends.
That dedication is fueled by our desire to help families improve their lives at home. Every family we meet is seeking peace and enjoyment in their home. Whether from slumber parties, dinner parties, grand celebrations or a simple family meal, their fondest memories often occur within their four walls. And when form or function is lacking, families call us.
BOWA's commitment to delivering quality begins in design. While our architectural team is ensuring both form and function are met, our construction professionals are weighing in to help ensure the optimal solution. Every aspect of design and planning benefits from the real-world experience of the folks who are responsible for getting the project in the ground.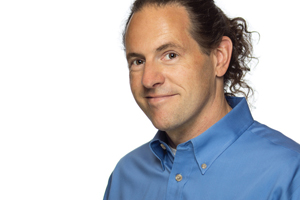 Going a step further, we even have a Vice President of Best Practices, Doug Horgan, who combines his enthusiasm for great building and extensive knowledge of construction, in a hybrid quality-training-R&D position. A consummate learner, Doug views every trouble-shooting instance as an opportunity for company-wide training and quality improvement.
The more I interact with Doug, the more I realize the incredible value he adds to every project. I enjoy watching homeowners lean in as I explain the quality control measures BOWA has in place, many of which are guided by Doug's expertise.
Following are a few of our quality control measures:
BOWA has documented minimum standards for materials and installation, which are typically more stringent than industry standards. From requiring thicker copper pipe and extra water proofing, to using advanced tools to verify insulation, we want the best for every client's home.
Contract language that guarantees our partners are upholding these same rigorous standards.
Quarterly Project Manager trainings that keep our full-time on-site superintendents up to speed on the latest developments.
Quarterly Design Best Practices meetings that provide a forum to address new and challenging materials, methodologies and industry knowledge.
A direct feedback loop from our dedicated Customer Service Team to our Vice President of Best Practices ensures complicated issues are thoroughly vetted, trends are acted upon and future processes benefit from our 28 years of experience.
These quality controls are backed by our industry-leading warranty, which covers everything on the project for three years and all structural elements for 15 years. It's our promise to ensure peace of mind!