BOWA Has 2 Beautiful Projects Featured in Home & Design
We're honored that two of our recent projects are featured in Home & Design magazine's May/June issue.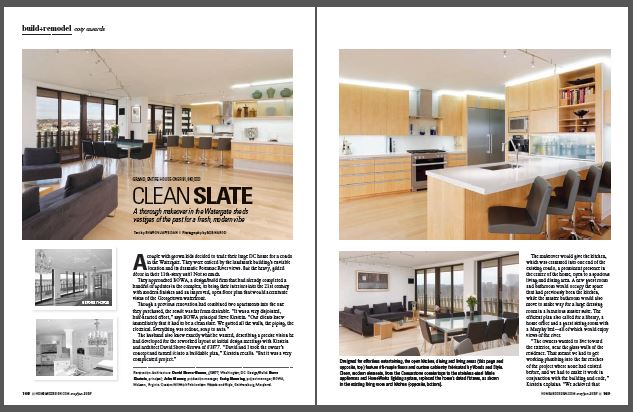 The first highlights a stunning, contemporary condo renovation in the Watergate, which had recently won both a local and regional Contractor of the Year award from the National Association of the Remodeling Industry (NARI).  The project also won a Great American Living Award (GALA) from NVBIA and MBIA for Best Design and Architecture, Renovations or Additions over $1,000,000.
In the article, BOWA's Steve Kirstein explains how the team of condo renovation experts was able to transform the space, which had undergone a poorly planned and executed renovation by the previous owner, into an optimized, light-filled home with a contemporary design and incredible river views.  Thanks to an extensive forensic study, the team was able to develop and execute a plan for relocating kitchens, baths, fireplaces and more during the renovation.  As moving these fixed systems in a commercial building is usually not an option, this project required a highly-specialized team well versed in condominium remodeling and creative problem solving to make it work in conjunction with the luxury building's management and code.  Read the full article to learn more about this award-winning project.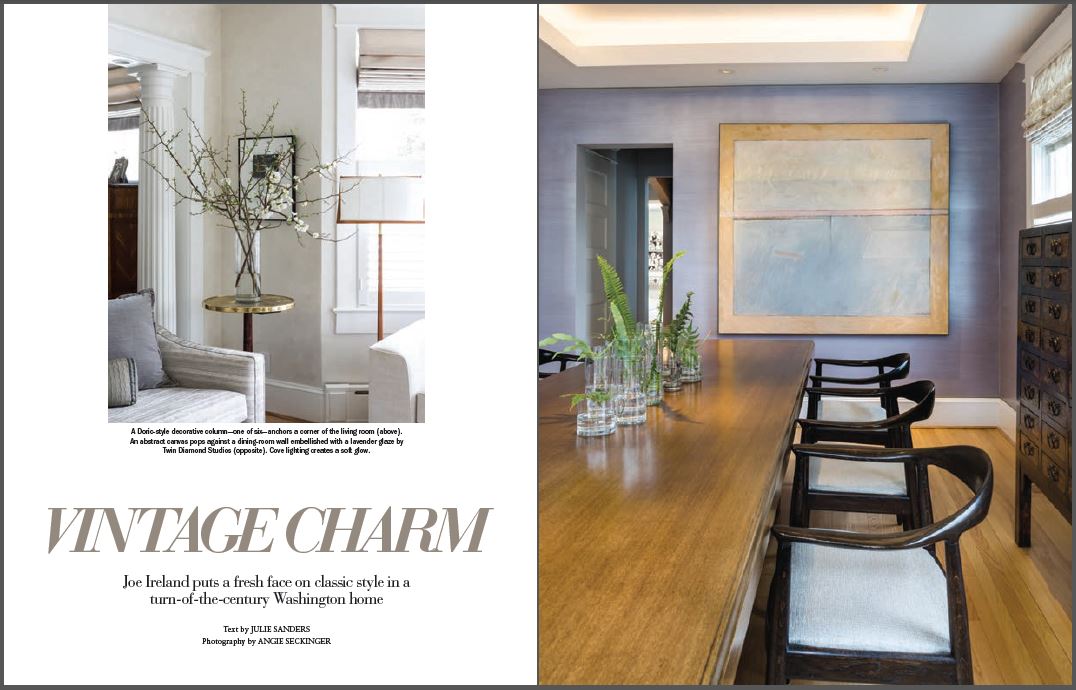 The second article features a project we worked on with acclaimed designer Joe Ireland.  The interview with Ireland describes the extensive renovation of and careful design choices made for this turn-of-the-century Washington, DC home.
While leaving the layout in tact, the renovation included gutting and redesigning the basement, bathrooms and kitchen, adding architectural flourishes and miscellaneous work throughout the home.
Read the full article to learn more about this stunning renovation.
As we celebrate our 30th anniversary this year, we find ourselves reflecting on the incredible projects and wonderful families we've had the opportunity to work with over the years.  While it's an honor to have some of them featured in this manor, in our minds, each of our projects deserves to grace the cover of any magazine!  Thanks to our clients, friends and partners for all of your continued support.