BOWA Presents 13th Annual Autism Speaks 5K Run and One-Mile Walk
BOWA Encourages Participation to Walk, Jog, Run to Raise Awareness and Support for Autism Speaks at the July 4th Fundraiser
  McLean, Va. — BOWA (www.bowa.com), a premier home transformation firm specializing in the design and construction of luxury additions and renovations, will once again serve as the presenting sponsor for the 13th Annual Autism Speaks 5K Run and One-Mile Walk on Thursday, July 4 in Potomac, Md.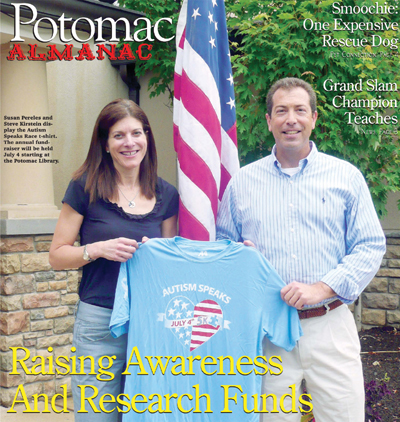 "As autism continues to increasingly affect so many children, we're very pleased to help support Autism Speaks," said Steve Kirstein, BOWA principal, sponsorship chair for the Autism Speaks 5K Run and One-Mile Walk and board member with the National Capital Area chapter of Autism Speaks. "This 5K is a wonderful way to raise funds and awareness for Autism Speaks and support the many families affected by autism, and BOWA's continued support is really appreciated."
While the Autism Speaks 5K Run and One-Mile Walk will be held in Potomac, Md., participants can walk, jog or run for the cause even if they aren't in the area. This "Virtual 5K" initiative allows families and friends everywhere to take part in and raise money for the fundraiser's cause. Last year's virtual participants appeared from across the U.S., Canada, Croatia and a military base in Afghanistan.  
"The Autism Speaks 5K is an event BOWA is proud to be a part of, as we are committed to supporting the people and organizations in our community that are making a difference for others," said Kirstein. "In our 10th year of supporting this event, and third as Presenting Sponsor, we look forward to continuing to help raise money for autism awareness through this fun, family-oriented event."
The Autism Speaks 5K Run and One-Mile Walk will begin at 7:30 a.m. Thursday, July 4 at the Potomac Library, 10101 Glenolden Dr., Potomac, MD 20854, with a pre-race warm-up. The 5K runners will depart from the library at 8 a.m., and the one-mile walkers will follow. After the race, join in the celebration with food, music, prizes and activities for the whole family. For additional information, to register or to start a team for the 13th Annual Autism Speaks 5K Run and One-Mile Walk, visit www.autismspeaks5k.org. Early online registration closes at midnight Tuesday, July 2, but late registration is available up until the race begins Thursday. Special race t-shirts are guaranteed only to those who register early. Participation in the 5K requires a $35 entry fee for adults and $15 for children (under 14). Volunteers are needed and should contact [email protected].
About BOWA: BOWA transforms houses into homes™ through the design and construction of luxury renovations and additions. From the very beginning, BOWA provides the single point of accountability for its customers, guiding, executing, and managing their design, construction, and client experience. Drawing on a tradition of excellence for 25 years, BOWA has been honored with more than 160 local and national awards of excellence, including being named National Remodeler of the Year by Professional Remodeler magazine and largest Whole House Remodeler by Qualified Remodeler Magazine. With offices in McLean and Middleburg, Virginia, BOWA serves clients in Suburban Maryland, the District of Columbia and Northern Virginia. For more information, visit www.bowa.com or call 703-734-9050.