Adding Value to your Home Renovation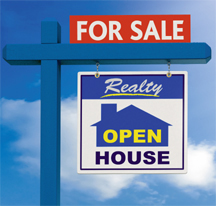 When considering a remodeling project, it's important to work closely with an experienced design build contractor who can help you to identify opportunities to add value to your home. 
While fulfilling your family's immediate needs is likely to be priority number one, you can add long-term value by adding in features that will allow you to enjoy your space for years to come, such as following aging-in-place design principles.  A residential remodeling contractor might also recommend other means for adding value, such as using durable materials, incorporating specialty items you may not know are available, and investing in green technologies that will pay off over time. 
It's also important to keep in mind those aspects and features that might entice prospective buyers should you be in the market to sell your home in the future.  For additional information on this topic, please see the Realty Times' article, Remodeling Improvements That Entice Buyers, which includes sections on Aging in Place, Savvy Kitchens, Totally Wired and Outdoor Living.
As always, BOWA's design and construction experts are available to guide you through every step of the remodeling experience…from your first thoughts of the project, throughout design, construction and a lifetime of ownership.  To get started, contact us today.