In recognition of 25th Anniversary, BOWA donates $25 per Facebook Like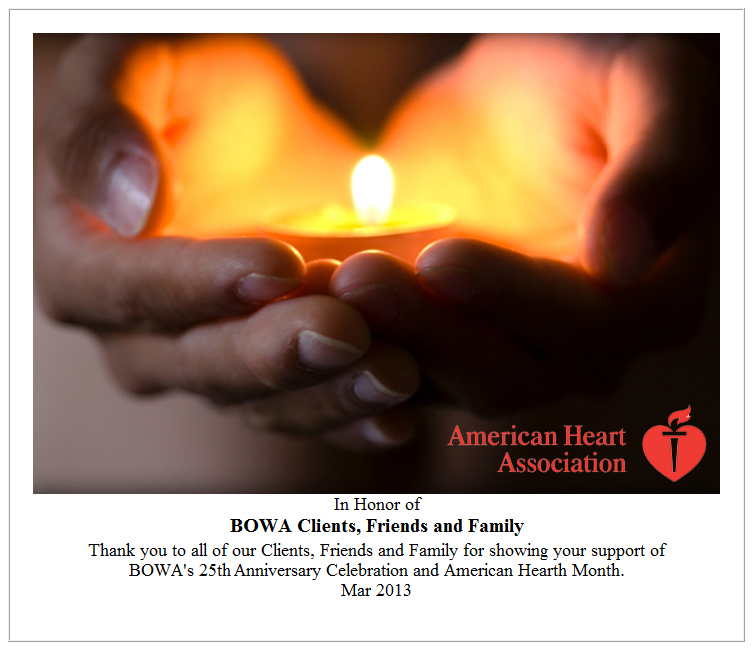 In honor of Valentine's Day and American Heart Month, BOWA launched a campaign to donate $25 for every person who "Likes" BOWA on Facebook.  The announcement was made in an email and our clients, friends and family were given until February 28th to participate.  Now that the deadline has passed, we're pleased to say that BOWA has just donated $2,825 to the American Heart Association.
The campaign is part of BOWA's 25th Anniversary Celebration and was a first step in our effort to share highlights of our 25 years of helping families improve their lives at home with our clients, colleagues and friends. On our Facebook page, visitors will also find invitations to Home Clean Up Days and other events, helpful home-related tips and other BOWA news.
It's our way of supporting a great cause, while keeping in touch with our cherished BOWA family.
Thank you to all of our new "Likes"!