Give Your Home a Second Chance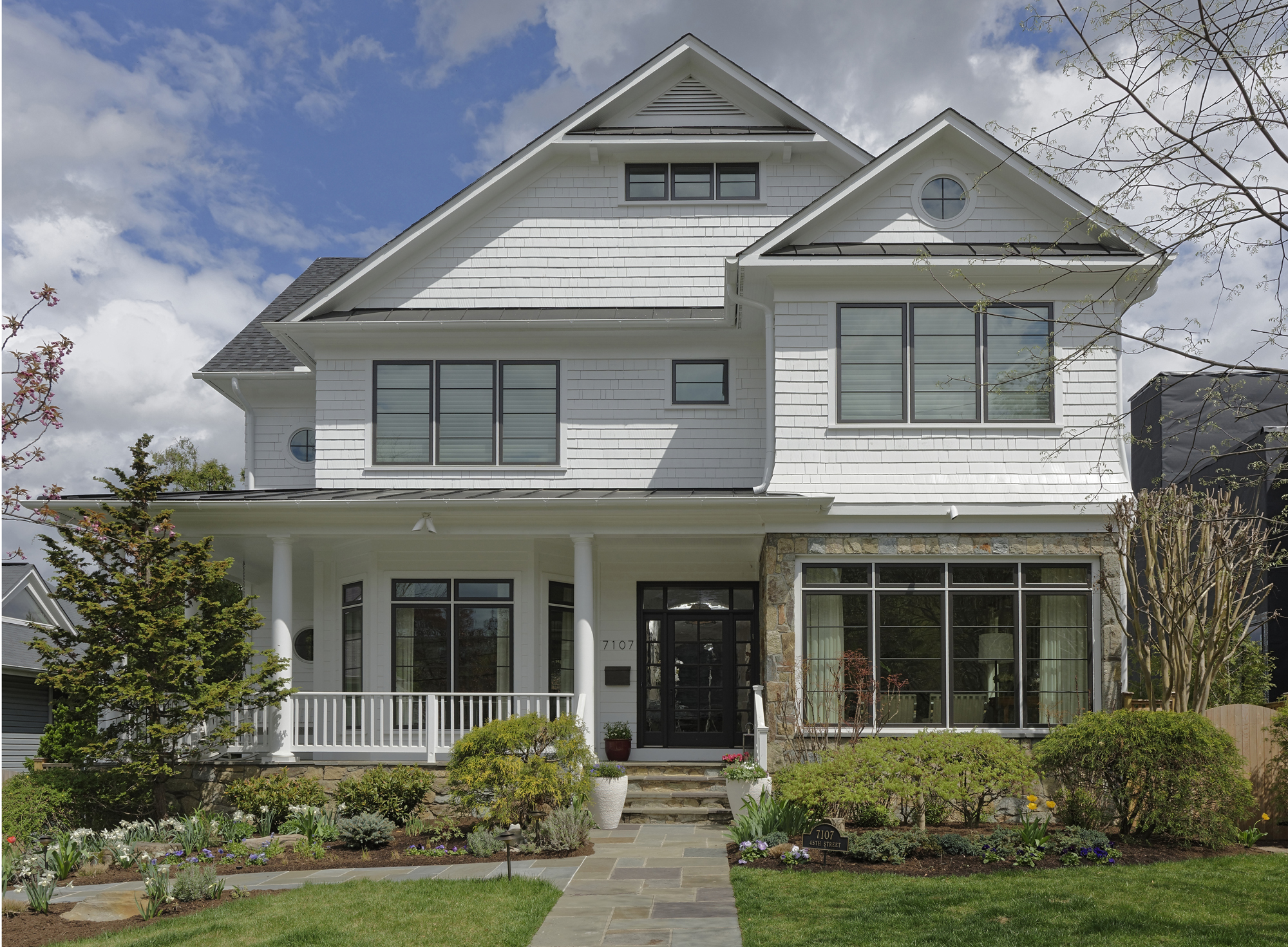 Are you considering a renovation or a tear down? If so, you might want to give your home a second chance before you start demolition. If approached carefully and strategically, up to 85% of a building's major components can be salvaged or recycled with far-reaching benefits.
Second Chance, a Baltimore-based non-profit, specializes in this practice, known as deconstruction. They bring in a team specially trained to methodically remove reusable elements, such as plumbing fixtures, ceiling tiles, doors, windows, molding, cabinets and other items from a building before it is demolished. The process creates a win-win-win-win solution.
WIN:
First, homeowners can reuse select items in their own new construction. The reclaimed materials might be as impactful as a repurposed pair of antique French doors or as mundane as crushed masonry and concrete used as gravel for a driveway base. Other usable items may be donated to a non-profit organization, like Second Chance, for resale. The homeowner earns tax benefits based on the value of the donated items and for allowing Second Chance to use their home to conduct its job training program. For the homeowner, these benefits can range from a few thousand to hundreds of thousands of dollars, helping to offset the costs of deconstruction.
WIN:
Second Chance uses the projects to fulfill its mission by helping to create skilled workers who are making a living wage with benefits for themselves and their families. The on-the-job training program teaches a wide variety of skill sets, ranging from carpentry to craftsmanship, and helps to develop productive members of the community. In addition, the donated items are sold as architectural salvage to generate necessary operating funds.
WIN:
Consumers are turning to Second Chance's warehouses on their quest for a room's finishing touch. Whether it's a $5 doorknob or a $50,000 chandelier, architectural salvage may be just what the decorator ordered to add the charm and character they desire. In a recent survey by the American Institute of Architects on home design, 53 percent of residential architects indicated that their projects included reclaimed or salvaged materials. This fact certainly demonstrates the strength of this growing trend.
WIN:
Ultimately, deconstruction in an environmentally friendly process that benefits us all. Items that are not reusable can be properly sorted and recycled, again finding new life and avoiding the ever-growing landfills. With 900 million tons of construction debris generated annually, reuse and deconstruction clearly make sense as we all try to be a little more "green!"