BOWA's Ikenson to Run By Over 20 Client Projects During Virtual Marine Corps Marathon
Support Kristin as she runs through Bethesda, Chevy Chase and DC
The entire BOWA Team will be cheering on project leader Kristin Ikenson as she runs her first-ever marathon on Saturday, October 31st!  Due to the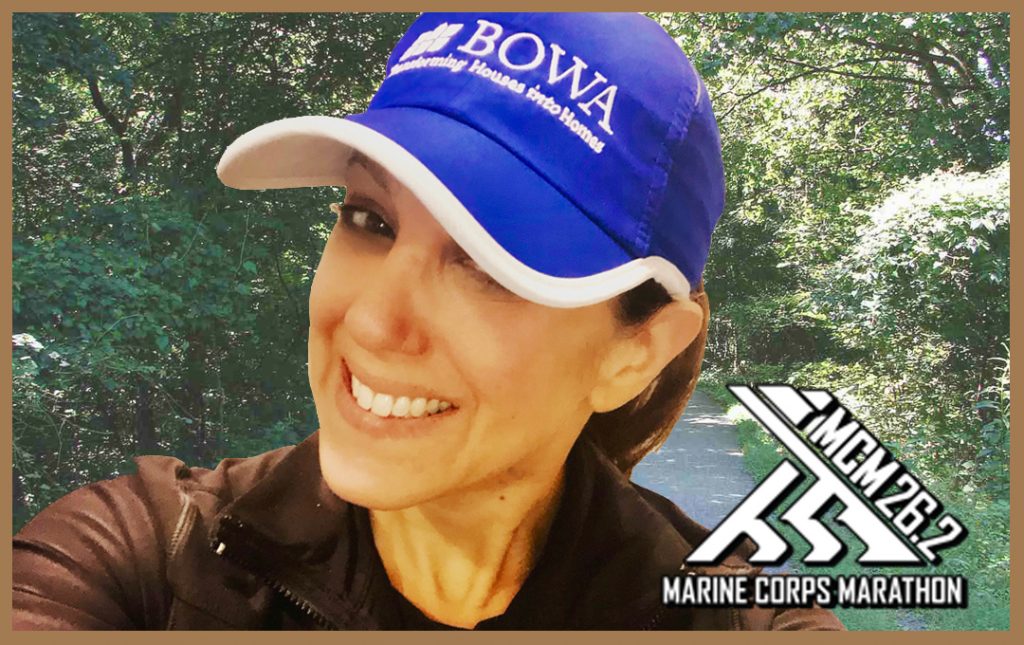 coronavirus pandemic, the 2020 Marine Corps Marathon will be a virtual event with participants plotting their own routes and running their race on a day of their choice. Kristin chose a route that will bring her by more than 20 projects BOWA has completed through the years in Bethesda, Chevy Chase and Northwest DC.  She'll be sporting her BOWA gear, so be sure to keep an eye out and wave her on!
Kristin has been training throughout the coronavirus pandemic with the help of family and friends.  Her three kids, Sam, Hayden and Abby, have stepped up their game by cooking meals, taking over care of the family pooch, Gus, and even helping Kristin with her strength and conditioning program.
In conjunction with her marathon race, she has chosen to partner with Smile Train Team Empower and turn her miles into smiles.  Smile Train is an international children's charity with a sustainable approach to a single, solvable problem:  cleft lip and palate.  Smile Train provides training, funding, and resources to empower local medical professionals in 90+ countries to provide 100%-free cleft repair surgery and comprehensive cleft care. Their sustainable model has set the standard of cleft care and safety and is providing access to over 1.5 million children.
Why did Kristin choose Smile Train?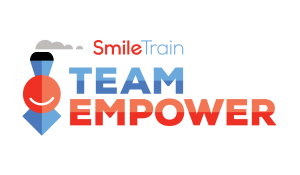 "My son Hayden was born with a cleft lip and palate.  Fortunately, we have the advantage of easy access to good medical care and Hayden has been able to get numerous surgeries as well as other complementary care.  However, many children with clefts live in isolation, but more importantly, have difficulty eating, breathing, hearing, and speaking.  Cleft surgery is a safe, permanent solution with an immediate impact, and Smile Train is striving to provide access to every child in need."
Click here to support Kristin's campaign.
Kristin will be wearing bib #7182.  If you see her running on Saturday, give her a shout.  We are rooting for you Kristin!
UPDATE:  Checkout this article from SmileTrain covering the virtual runners, including our very own Kristin Ikenson!