Vienna, VA


Bathroom Remodeler

BOWA has a long history of helping families to remodel their bathrooms in Vienna, VA and the surrounding areas. Whether it's time to overhaul your master suite, update all the baths in your home, or update one bathroom as part of a larger project, BOWA is your design build remodeling partner.

BOWA's award-winning bathroom remodeling experts have the depth of experience and know the questions to ask, bathroom design trends and creative solutions to help you achieve your bathroom renovation goals. For quality, value and a bathroom remodeling experience you can enjoy, contact us to get started on your bathroom design today.
Sampling of Bathroom Renovation Photos
Recent Bathroom Projects Near Vienna, VA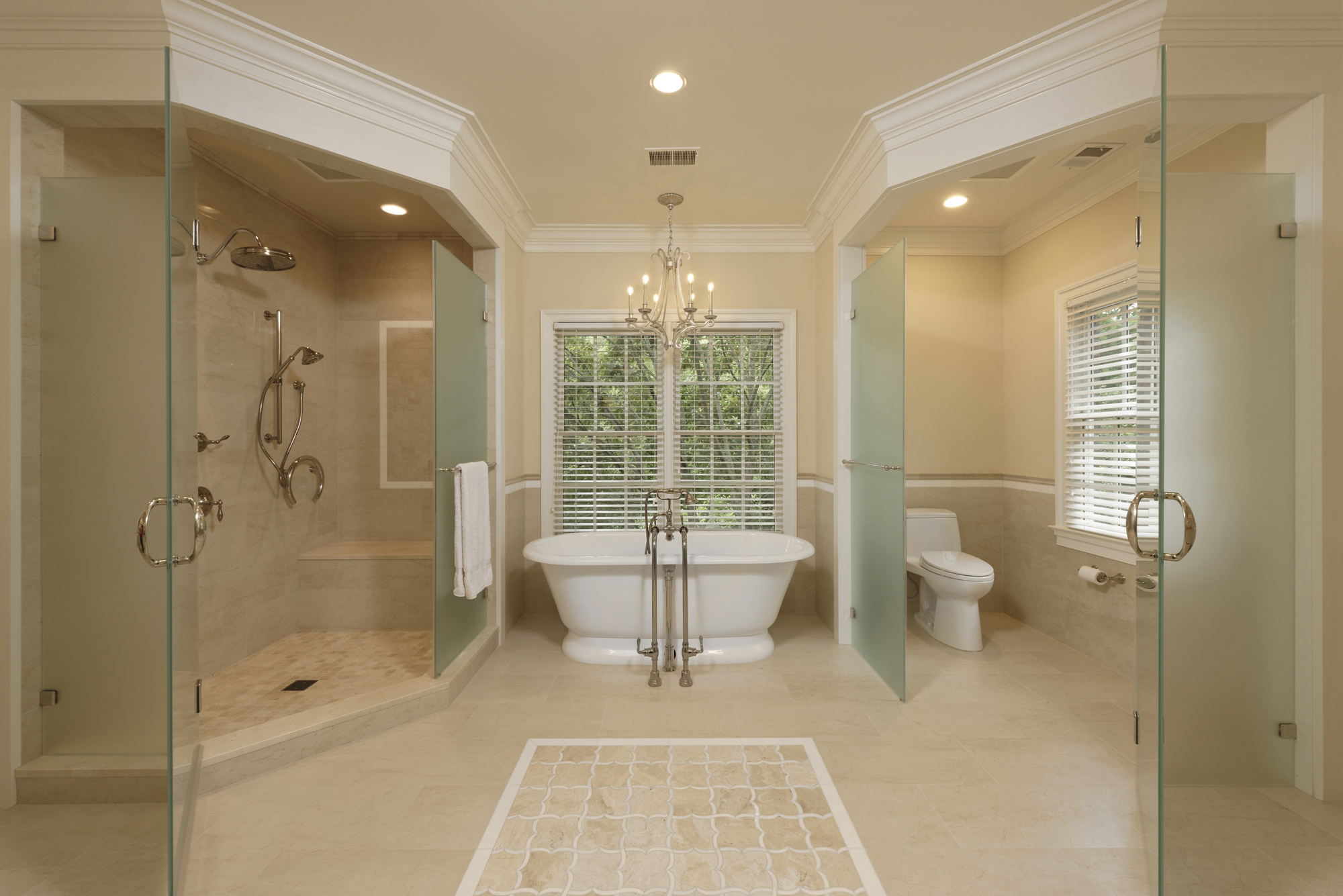 Over the years BOWA has completed award-winning renovation projects, including bathrooms and master baths, for numerous Vienna families. Following are brief write ups and photo galleries from a sampling of our recent remodeling projects.
HOW WE CAN HELP WITH YOUR BATHROOM REMODEL
BOWA's team of design build experts guides you through the entire bathroom remodeling process. We'll look after your best interests from your first thoughts of the project, throughout design and construction and continuing through a lifetime of ownership.
Bathroom Project Feasibility: Preliminary conversations and site meetings to discuss the challenges or needs you have with your bathroom, project goals, options, and budgets.
Architectural Design: Our bathroom remodeling experts manage the design and selections for your bathroom renovation project through our in-house architectural team or one of our highly regarded design partners. In some situations, we can also work with a designer you've chosen.
Guaranteed Budget Ranges: For most of our design build bathroom renovation projects, we're able to provide a Guaranteed Budget Range even before we begin design. This gives you the peace of mind of knowing that the design to be developed will meet your budget goal unless you knowingly choose to exceed it. If the budget does exceed that range, you can walk away with your deposit refunded.
Fully Supervised Construction: A dedicated on-site supervisor ensures each bathroom renovation project is run efficiently and that the craftspeople and trades people involved are properly managed. This ensures your bathroom is delivered on time, on budget and to BOWA's unmatched standards for residential construction.
Time Savings: We know your time is limited, and our goal is to respect that precious asset. From adhering to a written design and production schedules and minimizing the runaround for selections to ordering long-lead items early and avoiding rework by building in time for you to walk the space during construction to confirm details, we have you covered.
Customer Service: BOWA backs up its work with an industry-leading warranty and dedicated 24/7 customer service team, providing prompt and knowledgeable service and ensuring your bathroom maintains its good looks and function for years to come.