Reston, VA
Condominium Remodels
Luxury condominium remodeling accounts for a significant and increasing portion of BOWA's work each year. With projects ranging from pull-and-replace kitchens to whole-unit and combined-unit renovations, in buildings from DC to McLean and Potomac to Alexandria, BOWA has more luxury condo remodeling experience than anyone in the area. And with that, come the design strategies, relationships and proven methodologies required for success on behalf of our clients.
Sampling of Condo Project Photos
SEE MORE EXAMPLES OF BOWA's CONDO PROJECTS
Recent Condo Projects Near Reston, VA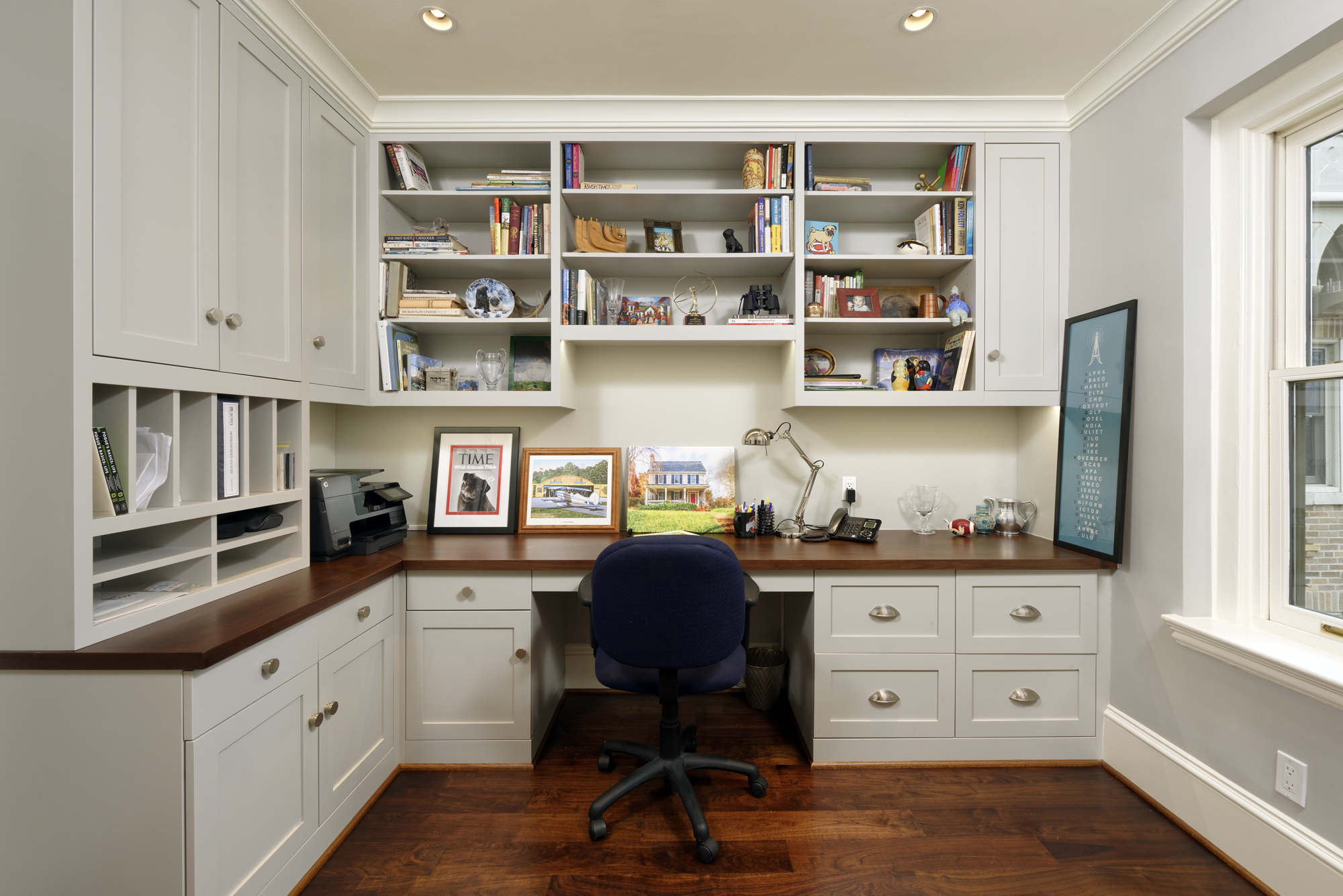 Over the years BOWA has completed award-winning projects for numerous Reston families. Following are brief write ups and photo galleries from a sampling of our recent condo renovation projects in the area.
HOW WE CAN HELP WITH YOUR CONDO REMODEL
BOWA's team of luxury condo remodeling experts can assist with the entire process, even helping clients to identify and quickly evaluate options for customizing units during the buying process.
"The care and follow up that BOWA has shown over the two complex renovations of our condominium make it easy for us to recommend your firm without reservation."
Established Relationships: Having worked in many of the area's finest buildings, we know that the partnerships we've formed with the building managers and engineers, condominium boards and realtors, have played a key role in the success of our projects.
Experienced Condo Designers: BOWA's team of condominium architects and designers have the solutions for helping clients to transition from single family home living. Whether it's customizing ample storage, ensuring privacy for guests, replicating a beloved gourmet kitchen, combining units or making the space feel more open, we have the experience to ensure you'll love your new condo home.
Realistic Project Budgets: One of the greatest benefits of condo remodeling is that the dollars previously spent on sticks and bricks and landscaping can instead be spent on the interior comforts to which you have grown accustomed. Our production experts work alongside the design team to ensure each project is carefully specified and designed within the budget goal.
Specialized Methodologies: A successful condominium remodel requires the marrying of the delicate handling of the most difficult residential project with the complex systems of a commercial building. It involves a unique blend of the watchful supervision for which BOWA is known and specialized methodologies for addressing the unique requirements of low- and high-rise residential projects, such as noise abatement, access, safety and cleanliness.
Building Communications: We have several communications programs in place aimed to establish and maintain a good rapport with your new neighbors, building management and engineers during the course of your project. We've found these go a long way to ensuring your comfort long after the project is completed.
Customer Service: BOWA backs up its work with an industry-leading warranty and dedicated customer service team, providing prompt and knowledgeable service and ensuring your project maintains its good looks and function for years to come.