Herndon, VA


Design Build

Design build is an approach to contracting where one party takes responsibility for both the design and construction phases of the project. With one contract to sign and one point of contact, the homeowner also benefits from a more streamlined, collaborative process.

At BOWA we strive to deliver an unmatched level of advocacy, service and expertise at each step of the process, from feasibility, architecture, and budgeting through construction and beyond. Based on nearly 30 years of experience and hundreds of client surveys, we know the design build approach is the best way to ensure our clients receive the highest-quality results, the best experience and the greatest value possible.

For a remodeling experience you can enjoy, let BOWA be your guide through every step.
Sampling of Design Build Project Photos
Recent Design Build Projects Near Herndon, VA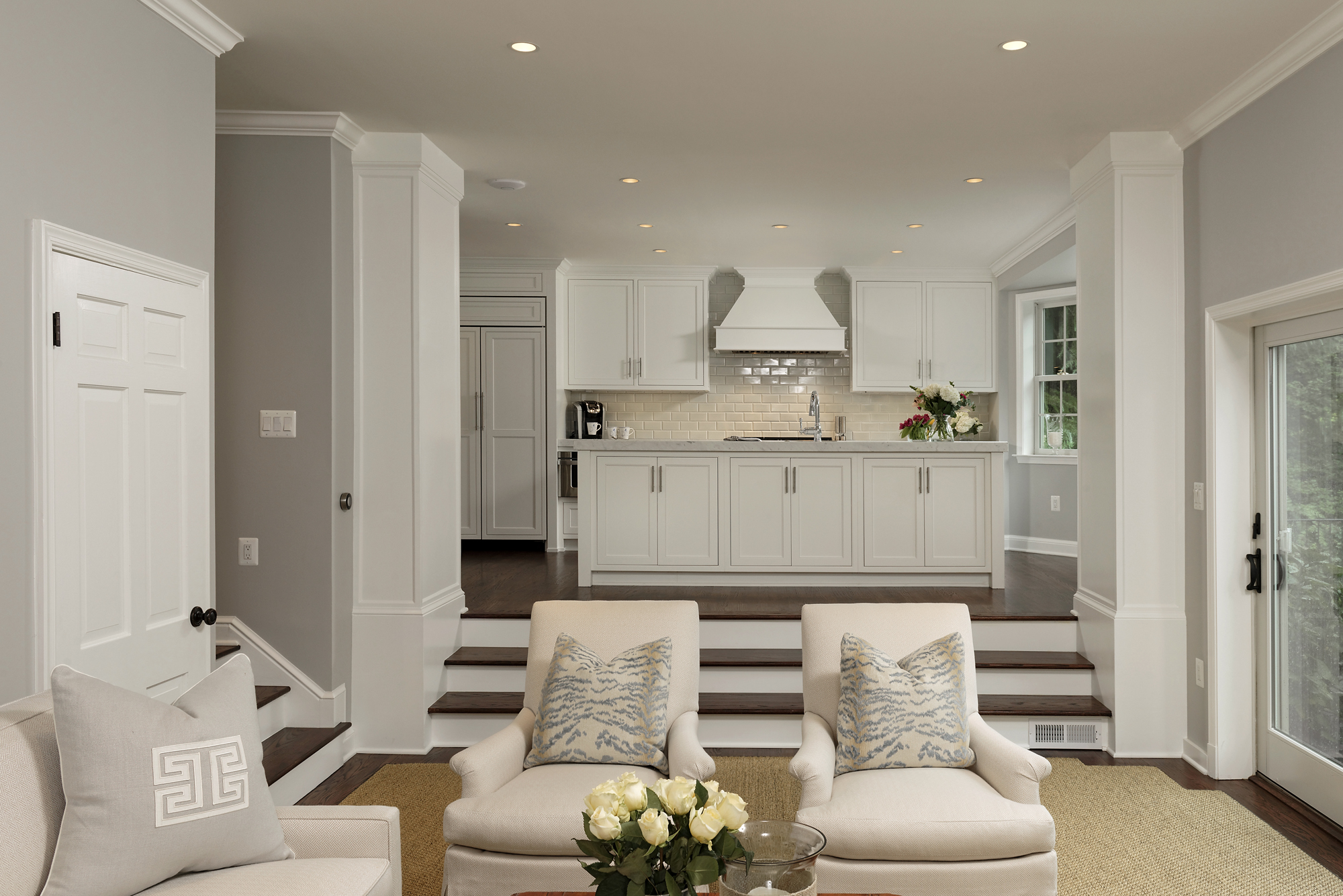 Over the years BOWA has completed award-winning design build projects for numerous Herndon families. Following are brief write ups and photo galleries from a sampling of our recent design build remodeling projects in the area.
HOW WE CAN HELP WITH YOUR DESIGN BUILD RENOVATION
When you chose BOWA as your design build partner, we can offer a full-range of architectural, planning and construction services, including:
Total Accountability: BOWA provides a single point of accountability to walk you through every step of the remodeling experience from project feasibility and needs assessment to drawing, selecting and budgeting on through to construction and beyond. No matter who is involved, we OWN every facet of your project and are responsible for ensuring your satisfaction. No finger pointing here!
In-House Architectural Design Team: BOWA's award-winning team of trained architectural professionals guides clients through a streamlined process for developing the perfect design solution and making thoughtful materials selections. When one of our partner architects is better suited for your project, we manage the entire process to ensure it is thorough, efficient and successful.
Input by Construction Experts: The team calls on our construction professionals and other experts to ensure the optimal solution. The layout, material selections, budget, planning and quality of the finished product all benefit from the real-world experience of the folks who are responsible for getting the project in the ground. This collaborative approach also helps to ensure a smoother construction process.
Guaranteed Budget Ranges: For most of our design build projects, we're able to provide a Guaranteed Budget Range even before we begin design. This gives you the peace of mind of knowing that the design to be developed will meet your budget goal unless you knowingly choose to exceed it. If the budget exceeds that range, you can walk away with your deposit refunded.
Time Savings: We know your time is limited, and our goal is to respect that precious asset. From adhering to a written design and production schedules and minimizing the runaround for selections to ordering long-lead items early and avoiding rework by building in time for you to walk the space during construction to confirm details, we have you covered.
Fully Supervised Construction: A dedicated on-site supervisor ensures each project is run efficiently and that the numerous craftspeople and specialists involved are properly managed. This ensures projects are delivered on time, on budget and to BOWA's unmatched standards for residential construction.
Dedicated Customer Service Team: BOWA backs up its work with an industry-leading warranty and dedicated customer service team, providing prompt and knowledgeable service and ensuring your project maintains its good looks and function for years to come.